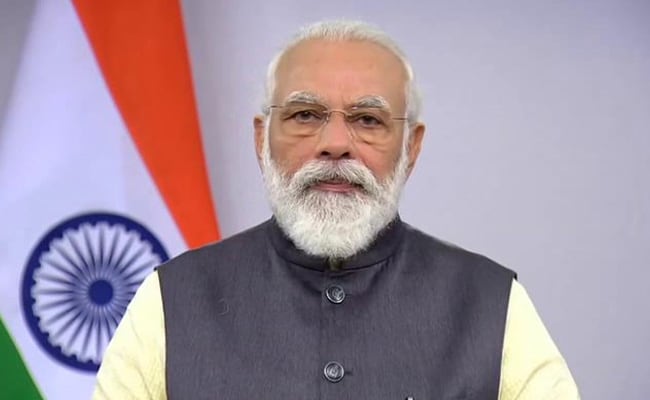 Prime Minister Narendra Modi used the BRICS Summit on Tuesday to again raise the issue of global terrorism. At the virtual summit, Modi called for greater accountability for countries that support terrorism.
The 12th summit of BRICS was held in the backdrop of the 75th anniversary of the UN and in the midst of the coronavirus pandemic. The leaders of BRICS countries — Brazil, Russia, India, China and South Africa — discussed intra-BRICS cooperation and key issues in the global context.
Modi congratulated Russia for the finalisation of the BRICS counter-terrorism strategy under its leadership and promised that India will take it forward during its leadership next year.
Advertisement
Also read: Demand for Ayurveda increased during COVID-19 pandemic: Modi
Russia hosted this year's BRICS summit. India will host the summit in 2021.
"Terrorism is the biggest problem facing the world today. We have to ensure that the countries that support and assist terrorists are held accountable, and this problem is tackled in an organised manner," the PM said.
Modi spoke of his government's flagship 'Atmanirbhar Bharat' or 'self-reliant India' campaign. "The campaign will instill a comprehensive reform process, which can help India become a strong contributor to the global value chains in the post-COVID era," he said.
"We have started a comprehensive reform process under the 'self-reliant India' campaign. The campaign is based on the belief that a self-reliant and resilient India post  COVID can be a force multiplier for the global economy and make a strong contribution to the global value chains," he said.
Also read: Russia temporarily stops COVID vaccine trial; Brazil expects it by June 2021
The PM shared the 'virtual' platform with Chinese President Xi Jinping amidst the ongoing Line of Actual Control (LAC) standoff in eastern Ladakh.
He also called for immediate reforms in the United Nations to keep the world organisation relevant.
PM Modi said that being a founding nation of the United Nations, India has always upheld its values of multilateralism, "but the organisation has not kept up with the changing times".
The Prime Minister underlined the importance of reforms in UN Security Council and other world organizations like IMF, WTO, etc.