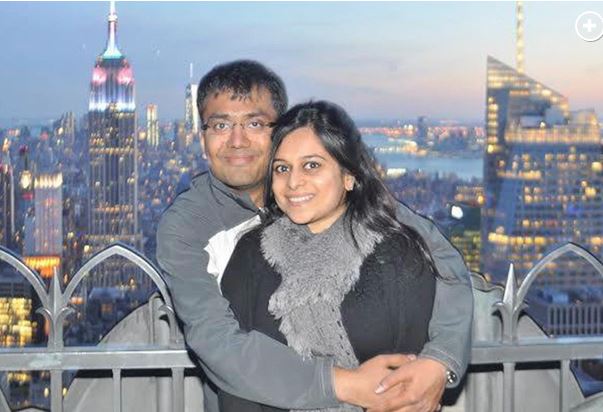 In what is being called a murder-suicide case, a 35-year-old Indian restaurateur, who was five months pregnant, was found dead in her apartment in New Jersey on Sunday (April 26) while her 37-year-old husband's body was recovered from Hudson River.
According to Jersey City police, the upper body of Garima Kothari bore multiple injuries and the medical examiner, after autopsy, said it was a murder.
The body of her husband, Man Mohan Mall, was fished out of Hudson River, 40 minutes after Kothari's body was found.
Advertisement
The police reportedly found Mall's body after being informed about a possible suicide attempt in Hudson River. He was pronounced dead on the spot.
The deaths are being suspected as a murder-suicide, but the investigators are awaiting the report of the Regional Medical Examiner's Office to ascertain the nature of the deaths.
Related news | Indian Embassy in US contacts nationals wishing to return home

According to Daily Voice, the husband-wife duo ran an Indian neighbourhood restaurant named Nukkad, a few blocks away from their apartment in Jersey City. Kothari was a chef who had studied in Le Cordon Bleu in Paris, a well-known culinary school. She was one of the top 15 MasterChef India contestants in 2010. Mall was a pass out of Indian Institute of Technology (IIT) who came to the US 10 years ago to pursue to master's degree in Columbia University.
One of their employees told the tabloid that they were a 'nice couple.'
"Manmohan, a Columbia and IIT graduate, was a very intelligent and caring person," a designated family member told Daily Voice. "Garima, a talented chef, was extremely friendly and dedicated to her profession."
According to a New York Post article, the couple was forced to close their restaurant after the COVID-19 outbreak but had reopened it after several weeks for delivery and pickup.
 (With inputs from agencies)