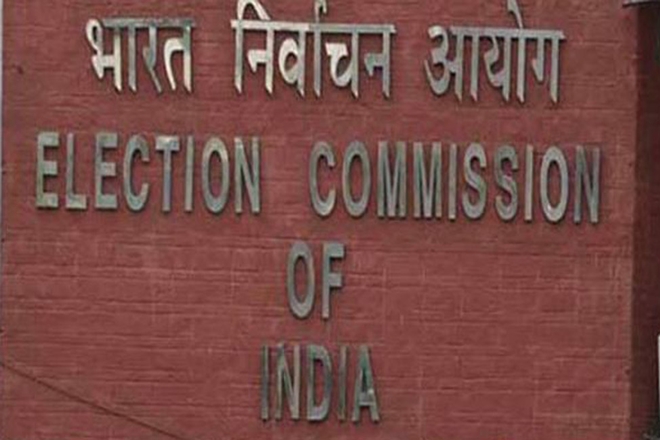 In the backdrop of videos, in the social media, showing EVMs being transported without any security, the Election Commission of India has asserted that all polled EVMs are safe and that all allegations to the contrary are "frivolous" and "baseless."
"Polled EVMs and VVPATs were sealed properly in front of political parties candidates in videography. CCTV cameras are installed. CPAF security is there. Candidates are allowed to have watch on strong room at a time and at a point one representative of each candidate 24 ×7. The allegations are baseless," the Election Commission said in a statement on Tuesday.
EC: Complaints of alleged movement of EVMs, purportedly to replace polled EVMs in strongrooms, doing rounds in sections of media. Would like to unambiguously clarify that reports are absolutely false. Visuals seen viral on media do not pertain to any EVMs used during the polls. pic.twitter.com/i1K3HbFL8U

— ANI (@ANI) May 21, 2019
The poll body further asserted that strict action would be taken against those responsible for any violation, if found.
Election Commission: The aspersions in clips being used in media merely pertain to the storage or movement of reserve unused EVMs. However any case of lapse even in handling of reserve EVMs is thoroughly investigated and disciplinary action taken against the officers responsible

— ANI (@ANI) May 21, 2019
The opposition has been alleging that EVMs are being tampered with and that they are prone to manipulation. Andhra Pradesh Chief Minister Chandrababu Naidu has said that the data in the EVMs are being changed with a certain frequency.