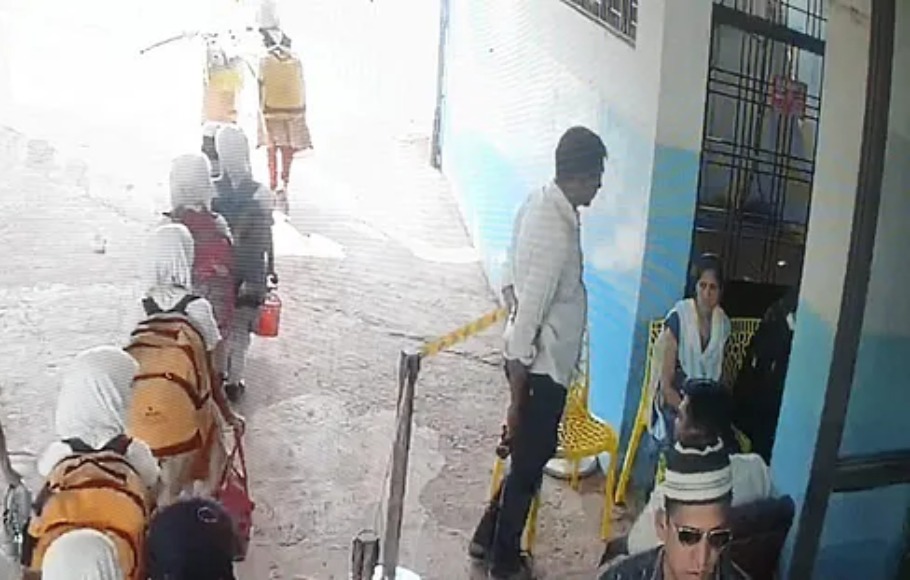 Cops stop quizzing Bidar schoolchildren after child rights panel intervenes
After putting the students of a Bidar-based school through traumatic sessions of interrogation over a week, the district police stopped the questioning process on Wednesday (February 5) after being issued a notice by the Karnataka State Commission for Protection of Child Rights (KSCPCR).
Students of Shaheen School in Bihar have been interrogated by police at least five times since they staged a play against the anti-Citizenship Amendment Act (CAA) and National Register for Citizens (NRC) in the school on January 21.
According to reports, the police have collected information regarding the play and now would not be visiting the school unless there is a new development in the case.
Earlier, the headmistress was arrested for giving permission for the play and the mother of a student was arrested for teaching the child to say lines which were not in the script. The line which 'instigated beating people who asked for documents with slippers' is what apparently irked the authorities.
The KSCPCR has sought response from Bidar's Deputy Superintendent of Police Basaveshwara Hira within seven days.
On Tuesday (February 4) Tauseef Madikeri, the school's CEO said, "Police have invoked sections 124(A), 505 and 504 IPC against the institution, over the anti-CAA play. It is beyond anyone's imagination."
Also read | Cops continue grilling students on anti-CAA play; parents, school cry foul
Meanwhile in Bengaluru, several civil society members, child right activist, students and lawyers on Thursday gathered outside the office of Director-General and Inspector General of Police Praveen Sood to condemn the police interrogation of minors in the Bidar school play case.
The group also demanded the police to drop the sedition charges.
"The DGP said while he would not defend the action of Bidar police and assured us that the children would no longer be interrogated," Vinay Sreenivasa of Alternative Law Forum said.
Quoting the police, he further said they will be sympathetic to the accused in respect of the application for bail.
The DGP has also mentioned that there is a need for guidelines on use of the law on sedition.
(With inputs from agencies)