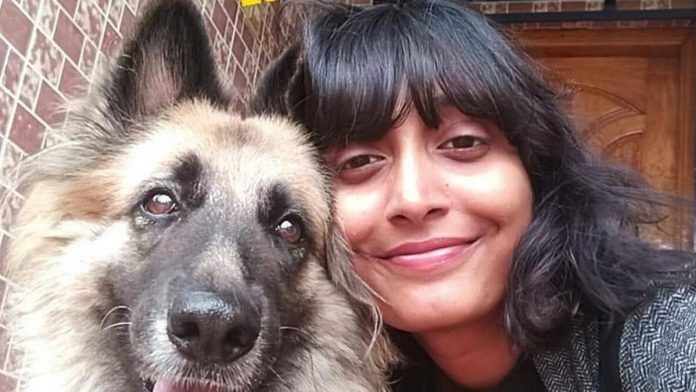 The Delhi Police has arrested a young climate activist from Bengaluru in connection with the 'toolkit' shared by Swedish teenager Greta Thunberg on the farmer protests in India.
The police said they arrested Disha Ravi, 21, from the south Indian city on Saturday. She was taken on a 6pm flight to Delhi and produced in Patiala court on Sunday.
The Public Prosecutor in court alleged that Disha was part of a larger conspiracy against the Indian government, with links to Khalistani separatists.
Breaking down in court, Disha denied being part of any conspiracy and said, "I was just supporting farmers. I supported farmers because they are our future and we all need to eat." She added that she didn't create the toolkit and had just made two edits to it.  
Ravi is one of the founding members of Fridays For Future India (FFF), part of the global climate strike movement Thunberg started in August 2018. She is a student of Mount Carmel College, one of Bengaluru's leading women's colleges and works as a culinary experience manager with a company that produces plant-based food.
Disha has been remanded to police custody for five days, Anil Mittal, additional PRO, Delhi Police, said.
"The special cell is investigating the conspiracy behind the Google document toolkit. They found that Ravi was one of the editors of the toolkit and also a key conspirator in the document's formulation and dissemination," he said.
In a series of tweets, the Delhi police has said Disha started the WhatsApp group and collaborated to make the Toolkit doc. The tweet said, "She worked closely with them to make the Toolkit doc. In this process, they all collaborated with pro Khalistani Poetic Justice Foundation to spread disaffection against the Indian State. She was the one who shared the Toolkit Doc with Greta Thunberg. Later, she asked Greta to remove the main Doc after its incriminating details accidentally got into public domain. This is many times more than the 2 lines editing that she claims."
On February 4, the cyber crime cell of the Delhi Police, which said they had found the document on a social media platform "that predates and indicates a copycat execution of a conspiracy behind the 26 January violence", had charged the creators of the toolkit with "sedition", "criminal conspiracy" and "promoting hatred". Ravi has been slapped with the same charges.
The police said the toolkit detailed the sequence of events that led to the farmer violence in Delhi on Republic Day. It was created by "pro-Khalistani organisation" Poetic Justice Foundation, it added. The Delhi Police had asked Google and some social media platforms for help with the investigation.
The police had sought email ids, URLs and social media accounts related to the creators of "toolkit". Later, the Centre asked Twitter to remove 1,178 accounts, which it said were spreading misinformation and provocative content on farmers' agitation
Meanwhile, the Print website quoted Bengaluru's Deputy commision of Police (North Divison) Dharmendra Kumar Meena as saying, "We have not found any previous record of Disha being part of any physical protests. She was not on the police radar until this arrest. We assisted the Delhi Police in tracking her, as is the formality."
Disha