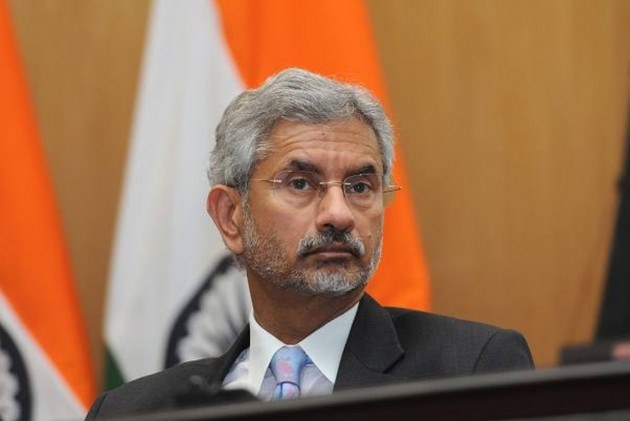 Addressing his first press conference after assuming the office in the Modi 2.0 government in May, external affairs minister S Jaishankar said on Tuesday (September 17) that Pakistan Occupied Kashmir (PoK) is a part of India and New Delhi expects to have physical jurisdiction over it one day. "Our position has, is and will always be very clear on PoK, that it is part of India and we expect one day we will have physical jurisdiction over it," he said.
The government has maintained that henceforth talks with Pakistan would be only about PoK and not on Kashmir. Defence minister Rajnath Singh and vice president M Venkaiah Naidu have made statements in this regard in the recent past after Pakistan sought to internationalise the Kashmir issue.
Also read: When will Kashmiris see a normal, peaceful day again?
'India has a unique challenge from one neighbour'
Jaishankar said there is no need to worry too much beyond a point about what people will say on Kashmir as it was its internal issue on which its position has prevailed and will prevail, remarks that come in the backdrop of raging debate over New Delhi's decision to abrogate Article 370 from Jammu and Kashmir.
Jaishankar also hit out at Pakistan, saying India has a unique challenge from one neighbour and it would remain a challenge until that neighbour becomes a normal neighbour and acts against cross-border terrorism. He also made it clear that with Pakistan, the issue is not Article 370, the issue is cross-border terrorism and the first thing that has to come to table for any talks with Pakistan has to be the terrorism issue.
Amidst concerns expressed by some countries and the UN human rights organisation over situation in Kashmir, Jaishankar said international audience understands what were India's reasons for abrogating Article 370.
Also read: India labels Pakistan 'epicentre of terrorism' at UNHRC meet in Geneva
"It was a temporary provision which is not often used in the analysis of events…The provision had actually become dysfunctional. It was being arbitraged by some narrow set of people for their own gains. By doing so they were impeding development and feeding a sense of separatism. The separatism was being utilised by Pakistan to carry out cross-border terrorism," he said.
He also said that India's ability and appetite to shape the foreign agenda today is much more than before.
Asked about significance of US President Donald Trump attending prime minister Narendra Modi's event in Houston and what message it will convey to Pakistan, Jaishankar said, "It is not just Pakistan whole world will be watching the Houston event and take lessons about what Indian-Americans have achieved… I think there are multiple messages there. Obviously it is for Pakistanis to read what they read into it and I would say the same applies to other people in the world as well."
Also read: UNSC's move to discuss Kashmir not a good sign for India
'Indo-US ties on upward trajectory'
Indo-US relations have been on an upward trajectory and they are in a very good health, Jaishankar.
"As relationship grows, there will be problems … the only way you don't have trade problems is when you do not trade," he said referring to the trade relations between the two nations. Modi will be on a six-day visit to the US, beginning September 22. Jaishankar said in partnership with the Indian diaspora, Modi addressed events in San Jose in 2015 and Madison Square in New York in 2014, and the September 22 event at Houston will be the third. He said the Indo-US relations are in very good health.
"There is no facet of the relationship today which has not gone upward over the period of 20 years," he said. Referring to the decision of US President Donald Trump to attend the Howdy Modi event, Jaishankar said, "I regard this as a great achievement of the Indo-US community. If you have someone like the President (of the US) coming there, this shows where the community has reached, how it is regarded in the US … it is a matter of great honour and we will welcome him (Trump) in the warmest possible manner," he said.