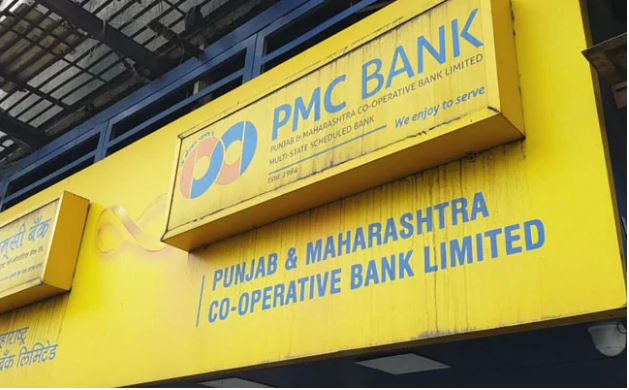 The suspended managing director of the Punjab and Maharashtra Cooperative (PMC) bank was arrested on Friday (October 4) by the Economic Offence Wing (EOW) in Mumbai in an alleged ₹6,500 crore fraud case.
Joy Thomas's arrest comes on a day when the Mumbai police also arrested two directors of the Housing Development Infrastructure Limited (HDIL) in the PMC Bank scam case.
Earlier in the day, the Enforcement Directorate (ED) raided six locations in Mumbai and the adjoining areas as well. Officials said that the raids were conducted after a criminal complaint was filed under the Prevention of Money Laundering Act (PMLA) by the central agency.
Also read: Two HDIL directors held in PMC Bank scam; property attached
The ED case is based on an FIR filed by the Economic Offences Wing (EOW) of Mumbai police. The raids are aimed at gathering additional evidence, said sources in the agency.
According to a senior police official, Rakesh Wadhawan, and his son Sarang Wadhawan, who are accused of loan default, have been arrested by the Economic Offences Wing of the Mumbai police. Properties worth ₹3,500 crore of HDIL have also been frozen by the EOW, the official said.
After the initial investigation, police said, the bank's losses since 2008 were ₹4,355.46 crore. The bank's former chairman Waryam Singh, managing director Joy Thomas and other senior officials, along with HDIL director Rakesh Wadhawan, have been named in the police FIR, now taken cognisance by the ED.
Also read: PMC Bank scam: ED raids six places, slaps charges under PMLA
Describing the modus operandi of the alleged irregularities, the police FIR had said HDIL promoters allegedly colluded with the bank management, to draw loans from the its Bhandup branch.
The ED, sources said, is also looking for evidence for the alleged tainted assets of the accused so that they can be attached under the PMLA.
Despite non-payment, the bank officials did not classify the loans as non performing advances and intentionally hid the information about it from the Reserve Bank of India (RBI), the police said.
They also created fictitious accounts of companies which borrowed small sums of money and created fake reports of the bank to hide from the regulatory supervision, it said.