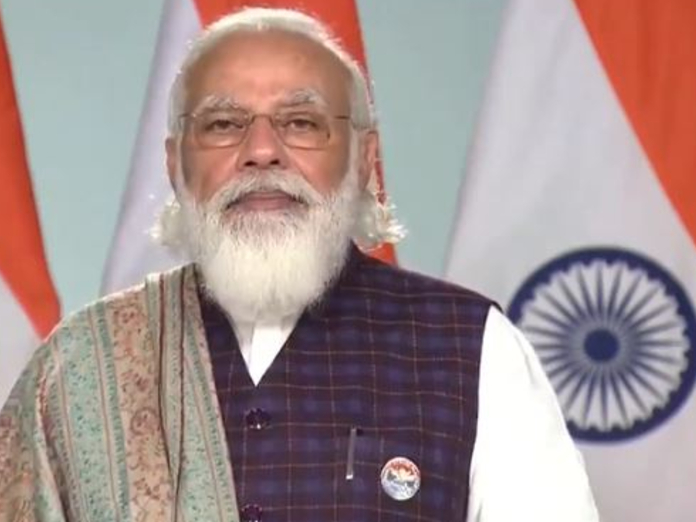 Even as hundreds of farmers protesting the new farm laws observed one month of their agitation on the Delhi border, Prime Minister Narendra Modi on Friday (December 25) released ₹ 18,000 crore to over nine crore farmer families under the Pradhan Mantri Kisan Samman Nidhi (PM-KISAN) programme.
"Some people are spreading myth and lies that land will be taken away if farmers enter into contract farming," PM Modi said, in the backdrop of the Opposition criticism that farmers won't benefit from the new laws.
"I am disappointed that only West Bengal government is not associated with this scheme… Many farmers from Bengal have even written to the Centre. It is the same Bengal government that is opposing this benefit for the farmers, but goes to Punjab and support farm protest," Modi said. Assembly polls are due in West Bengal early next year.
The ruling Trinamool has said it opposes the way the Centre wants to transfer the money, adding the state government was providing aid to farmers which is more than what the Centre provides.
"The Centre giving direct benefit is against the federal structure," said Saugata Roy, TMC MP. Chief Minister Mamata Banerjee has dispatched a team of MPs meet agitating farmers at the Delhi border.
In his outreach to farmers, the PM said he has no problem with parties doing politics. "But don't mislead farmers", he said.
The PM remembered Atal Bihari Vajpayee on his birth anniversary, saying that the farm laws are in a way inspired by the former prime minister. "Once Vajpayee ji criticized his previous government on how government's money was lost before reaching the beneficiaries. I am glad that we are being able to ensure direct benefit transfer. There is no middleman," Modi said.
On Bengal, he said over 70 lakh farmers in the state were deprived of this scheme. "The West Bengal government is blocking the scheme for its political interest," said the PM.
Also read: Seven US lawmakers write to Pompeo on farmers protest in India
Also read: Haryana villages divided by caste unite against 'common enemies'