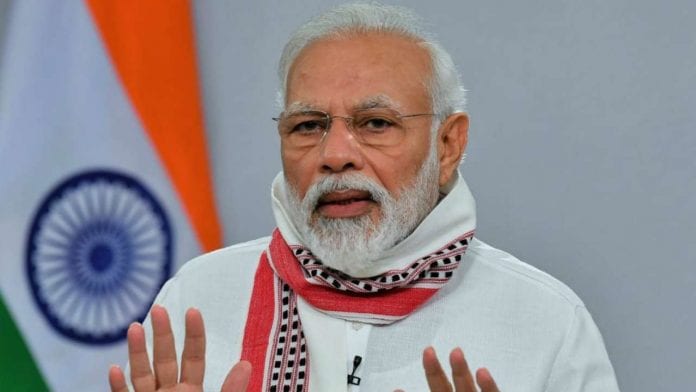 In a big new push for tax reforms Prime Minister Narendra Modi on Thursday launched a platform on Thursday (Aug 13) at 11 am to honour the honest taxpayers of the country with "Transparent Taxation – Honoring The Honest".
Launching the platform Transparent Taxation Honoring the Honest, Modi said the department will start faceless appeals from September 25. "Effort is to make tax system seamless, painless and faceless… Honest taxpayer plays an important role in nation development," he said.
The Prime Minister also unveiled Taxpayers Charter and faceless assessment, the next phase of direct tax reforms and urged people to pay their due taxes and contribute to nation building, he said it will strengthen efforts of "reforming and simplifying our tax system".
Also the Income Tax department will adopt a taxpayer charter which outlines rights and responsibilities of both tax officers and taxpayers.
Asking people to pay taxes due to them, Modi said while it is the responsibility of tax officers to deal with taxpayers with dignity, people should also consider paying taxes as their responsibility.
"The country's honest taxpayer plays a big role in nation building… The new facilities being launched today reinforce the government's commitment to honoring the honest," PM Modi added.
Fundamental reforms were needed in Indian tax system, he said, adding India is among the nations with lowest corporate tax rates.
Reacting to this Finance Minister Nirmala Sitharaman in tweet said, "Truly, this shall mark an important step forward in providing a simple and transparent taxation regime for India".
The platform will initiate major tax reforms and will make the lives of taxpayers easy. Apart from reducing corporate tax and abolishing dividend tax, the IT department has brought about several major reforms over the years.