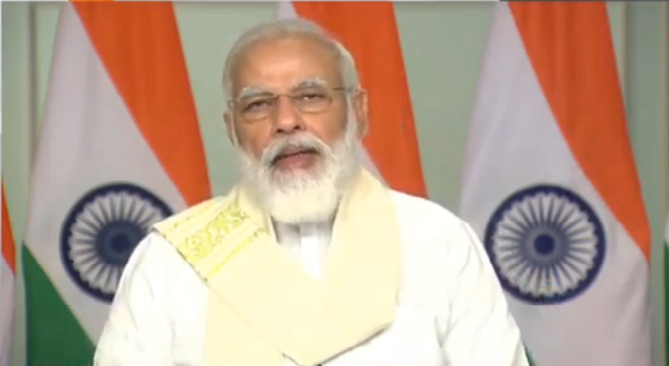 Prime Minister Narendra Modi is set to launch a platform on Thursday (Aug 13) at 11 am to honour the honest taxpayers of the country.
Unveiling of the platform will take place via video conferencing. The platform "Transparent Taxation – Honoring The Honest" will be aimed at bringing transparency in income tax systems and empowering taxpayers.
"At 11 AM on Thursday, 13th August, the platform for "Transparent Taxation – Honoring the Honest" would be launched. This adds strength to our efforts of reforming and simplifying our tax system. It will benefit several honest taxpayers, whose hard work powers national progress," PM Modi announced on Twitter.
At 11 AM on Thursday, 13th August, the platform for "Transparent Taxation – Honoring the Honest" would be launched. This adds strength to our efforts of reforming and simplifying our tax system. It will benefit several honest tax payers, whose hardwork powers national progress.

— Narendra Modi (@narendramodi) August 12, 2020
The platform will initiate major tax reforms and will make the lives of taxpayers easy. Apart from reducing corporate tax and abolishing dividend tax, the IT department has brought about several major reforms over the years