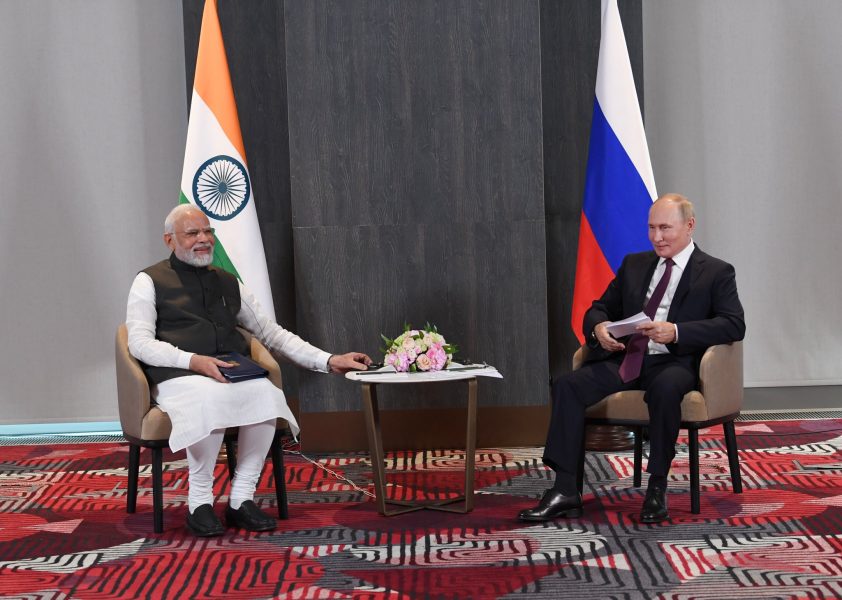 PM Modi speaks to Russia President Putin, discusses Ukraine crisis
Prime Minister Narendra Modi on Friday (June 30) reiterated his call for dialogue and diplomacy to find a solution to the Ukraine conflict as he spoke to Russian President Vladimir Putin over phone.
In their talks, the two leaders reviewed progress in bilateral cooperation and exchanged views on regional and global issues of mutual interest, the Prime Minster's Office (PMO) said, adding that Putin informed Modi about the recent developments in Russia.
Also read: Prigozhin's Wagner Group: How Russia's band of mercenaries rebelled against Putin
"While discussing the situation in Ukraine, PM reiterated his call for dialogue and diplomacy," it said.
Russia has been engaged in a conflict with Ukraine for over a year, with the western world rallying against Putin over the war.
Also read: Dogs of war: The shadowy group accused of trying to kill Ukraine's president
Both leaders agreed to remain in touch and continue to make efforts to further strengthen the Special and Privileged Strategic Partnership between the two countries.
The telephonic conversation between the two leaders took place days before the Shanghai Cooperation Organisation (SCO) summit on July 4 which they will attend virtually along with Chinese President Xi Jinping and other leaders.
Also read: US, NATO had no hand in Wagner Group mutiny in Russia: Joe Biden