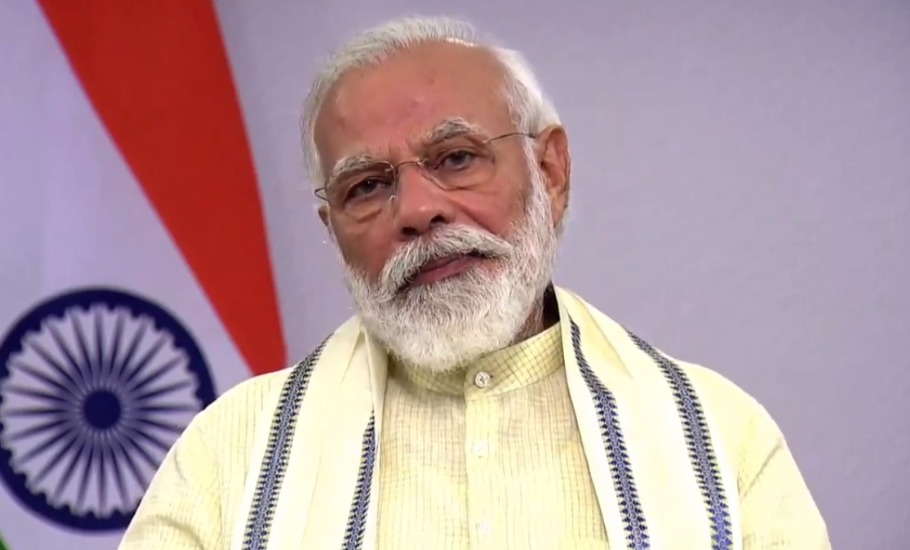 Prime Minister Narendra Modi launched the National Digital Health Mission (NDHM) on Saturday while addressing the nation on India's 74th anniversary of Independence.
Under the initiative, which the prime minister said would revolutionise the health sector, each individual will be given a health identity card which would have all the details of his or her medical history.
"From today, a huge initiative will start in which technology will play a big role. The National Digital Health Mission is being started. This will bring a new revolution. Technology will used in a thoughtful manner to solve problems in medical care," Modi said.
Blueprint for the scheme which falls under the government's Ayushman Bharat Pradhan Mantri Jan Arogya Yojana was released last year. It aims to provide high-quality healthcare with the help of technology and will benefit every person including the poor.
Outlining the scheme, the prime minister said under it every Indian will be given a health ID which will carry details of tests he or she may have undergone, history of diseases, visit to doctor, prescription, diagnosis and test results.
"Whether it is to take an appointment with the doctor, deposit money, or to make receipts at the hospital, this mission will solve all problems. Every citizen would now be able to make a conscious decision regarding his or her health," Modi said at the Red Fort.
The ID will also help individuals access health services remotely and avail teleconsultation and e-pharmacies.
However, amid fears of data theft and the prospect of having to share confidential medical data, the government has clarified that an individual will give doctors and health providers only one-time access to their data during a visit to the hospital or for medical consultation.
The ID reportedly would be in the form of a mobile application. The government has clarified that the enrolment of an individual in the scheme would be voluntary.