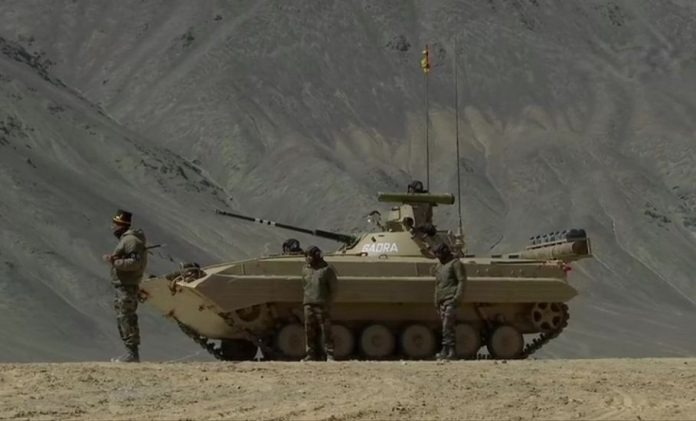 The first phase of disengagement between India and China from the north and south banks of Pangong Lake, in eastern Ladakh, is complete, with military officials from the two countries set to meet for the next round of talks on Saturday according to reports.
The 10th round of talks will be held on the Chinese side of the Chushul-Moldo Border Personnel Meeting Point at 10 am.
Both sides had agreed that the first phase of disengagement was to be completed by February 19, and the corps commanders were to meet within 48 hours of it. In the next round, the focus will be on disengagement from other friction areas, including Patrolling Point 15 and PP17A in the Hot Springs-Gogra area, and Depsang Plains.
Also read: 5 Chinese officers, soldiers killed, 15 injured in Galwan clashes, admits PLA
The report comes as the People's Liberation Army (PLA) of China finally revealed, for the first time, that five of its soldiers were killed and 11 injured in the clash with Indian troops in Galwan Valley last year. India lost 20 soldiers in the deadly skirmish.
PLA Daily, the official newspaper of the Chinese military, on Friday (February 19) said the Central Military Commission of China has recognised five frontier officers and soldiers stationed in the Karakoram range for their sacrifice in the June 15, 2020, border incident.
Those killed included Qi Fabao, the regimental commander from the PLA Xinjiang Military Command, state-un Global Times quoted PLA Daily as saying.
Also read: India-China standoff: Full coverage
The Russian official news agency TASS reported on February 10 that 45 Chinese servicemen had been killed in the clash. Qian Feng, director of the research department at the National Strategy Institute at Tsinghua University, told the Global Times that China unveiled the details of the incident to refute previous "disinformation" that stated China suffered greater casualties than India or that China incited the incident.