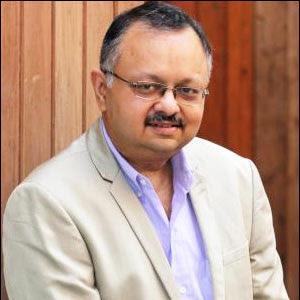 Partho Dasgupta, the ex-CEO of Broadcast Audience Research Council (BARC), and an accused in the Television Ratings Point (TRP) scam, had to be admitted to JJ hospital in Mumbai on Friday night (January 15).
The police said Dasgupta's condition is stable now. His sugar levels shot up because he had not taken his diabetes medicine, they said.
Partho Dasgupta and BARC COO Romil Ramagarhia have been accused of fudging TRPs to project Republic TV as the number 1 channel in TV rankings. Both were arrested last month by the Mumbai police.
Dasgupta had applied for bail in the first week of January with his lawyers claiming that he (Dasgupta) has been wrongly accused of manipulating TRPs because channel ratings were decided through a system with the BARC's board of directors and internal committees in the loop. A Metropolitan magistrate court had rejected Dasgupta's bail application then.
Advertisement
Also read: Britons sign petition to ban Republic TV in UK for 'bigoted' coverage
A supplementary chargesheet filed by the Mumbai police on January 11 contains over 200 pages of purported WhatsApp conversations between Republic TV editor Arnab Goswami and Dasgupta. The police said the conversation shows closeness between the two, with Goswami offering to speak on Dasgupta's behalf with the political class, including the Prime Minister's Office (PMO).
The Indian Express reported that one of the chats in 2017 shows 'Dasgupta' sent 'Goswami' exclusive TRP data.
Also read: Republic TV CEO Vikas Khanchandani arrested in fake ratings case
The BARC calculates TRPs, on the basis of which advertisement rates for TV channels are decided.
The Mumbai police's case rests on the argument that Arnab Goswami bribed Partho Dasgupta to get higher TRPs for the Republic channels.
Dasgupta and Goswami had worked together at Times Now.