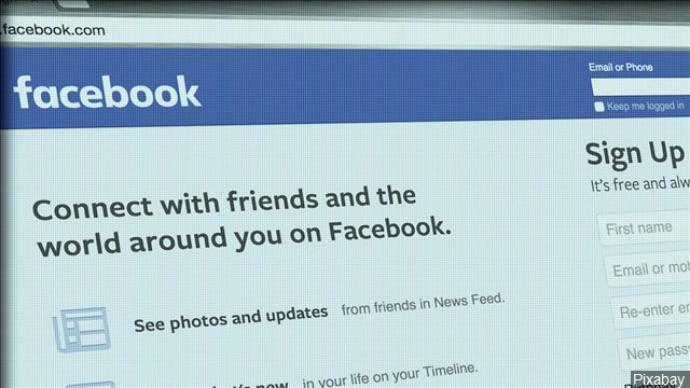 Panel may seek explanation as FB denies 'hate-speech' policy charges
Facebook has denied allegations that it failed to act in accordance with its rules on hate speech, against objectionable content posted by BJP leaders and groups linked to the party, even as a parliamentary committee said it will look into the charges with media reports saying it may seek an explanation from the company.
The social media giant has been caught in a controversy after The Wall Street Journal published a report on Friday saying that it did not suspend or ban accounts of a BJP leader and other "Hindu nationalist individuals and groups" that were flagged for promoting violence and hate.
The report follows a series of articles in the Indian English magazine 'Caravan', which has in the past accused Facebook of not promoting its stories against BJP leader Amit Shah and said it was involved in policing of anti-government content.
Facebook prohibits hate speech or any content that can cause violence, the company said. It enforces policies "without regard to anyone's political position or party affiliation,"  a spokesperson said in response to the WSJ report.
Facebook did not act against these accounts fearing doing so would harm its business in India, its biggest market, the report carried under the headline 'Facebook Hate-Speech Rules Collide With Indian Politics' said.
Ankhi Das,  Facebook India's Public Policy Director, told employees that "punishing violations" by BJP politicians "would damage the company's business prospects in the country, Facebook's biggest global market by number of users," the WSJ reported.
Citing one specific instance, the report said that Das was against applying the company's rules on hate speech to BJP's T Raja Singh, an MLA from Telangana, as she did not want the company's relationship with the ruling party to be ruined.
In 2018, Caravan had alleged that Facebook was refusing to 'boost' its report on a firm run by Amit Shah's son Jay Sah. Amit Shah had mortgaged two properties for Jay Shah's business venture Kusum Finserve LLP. However, the details were missing from his 2017 electoral affidavit, the magazine reported on August 10, 2018, under the headline 'Omit Shah'.
In another article on August 30, 2018, titled 'Why did Facebook stop the promotion of The Caravan's story on Amit Shah and Jay Shah?', it said it had requested Facebook to boost the story for a wider reach on social media. The company, however, the story "doesn't follow Facebook's advertising policies" and cannot be boosted.
The same magazine, in a report on August 30, said Facebook was suspending accounts for "posting content against the Narendra Modi government and its ideological associates." Facebook was taking the action for "violating unspecified aspects of the community standards," the report headline 'Are Facebook's community guidelines selectively policing anti-government content?' said.
In the wake of the WSJ report, the Opposition Congress has accused the BJP of spreading "fake news" through the social media. The "BJP and RSS control Facebook and WhatApp in India," Congress leader Rahul Gandhi tweeted on Sunday.
Meanwhile, the Parliamentary Standing Committee on Information Technology has said it will look into the allegations against Facebook.
The committee is headed by Congress Member of Parliament Shashi Tharoor. "The Parliamentary Standing Committee on Information Technology would certainly wish to hear from Facebook about these reports and what they propose to do about hate-speech in India," he tweeted.
The Committee is likely to write to Facebook demanding an explanation, media reports said. It may also summon the company for an explanation, they said.
The congress has also demanded a joint parliamentary committee probe against Facebook. "The report says action was not taken because of the business interests of Facebook, we would also like to know what are those business interests which are stopping Facebook and WhatsApp," Congress spokesperson Ajay Maken said on Sunday.