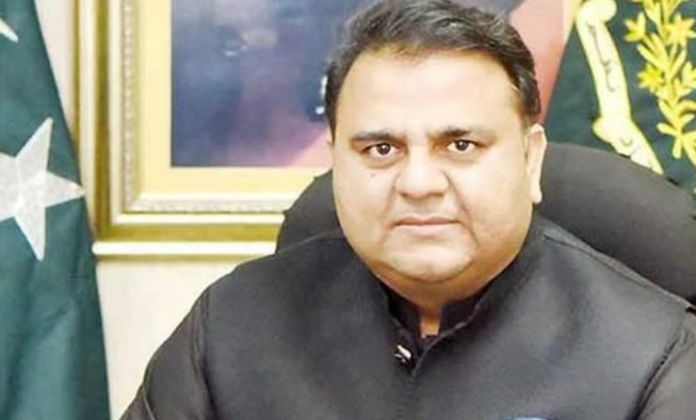 After stirring the hornet's nest with his statement which indicated that Pakistan was responsible for the Pulwama attack in India in which 40 CRPF men were killed last year, minister Fawad Chaudhary on Thursday (October 29) clarified that his remark was misinterpreted and what he really was referring to was Pakistan's response to India's Balakot operation.
"Pakistan doesn't allow any terrorism, I was misinterpreted," NDTV quoted him as saying.
"My statement is very clear. It was about Operation Swift Resort that we undertook after India dared to enter into Pakistan territory on Balakot. I was talking about the post-Pulwama operation that Pakistan undertook," he said.
Earlier in the day Chaudhary had said that Pakistani forces barged into India and killed people in what was the Pulwama incident.
"Humne Hindustan ko ghus ke maara (We barged into India and killed them in their homes). Our success in Pulwama, is a success of the people under the leadership of Imran Khan. You and we are all part of the success," he had told the national assembly.
After his comment drew flak, he rephrased it as. "Pulwama ke waqiye ke baad, jab humne India ko ghus ke maara (When we hit India after the Pulwama incident)."
He also through a tweet clarified that he was referring to Pakistan's reply to India's Balakot attack.
Chaudhary's controversial statement came soon after Opposition Pakistan Muslim League Nawaz leader Ayaz Sadiq said that foreign minister Shah Mahmood Qureshi's legs were shaking during negotiations to release Indian Air Force Wing Commander Abhinandan Varthaman, who was captured by Pakistani Army on February 27, 2019 after his MiG-21 Bison jet was shot down in a dogfight with Pakistani jets.
Chaudhary, was the Information and Broadcasting minister of the country at the time of the incident.