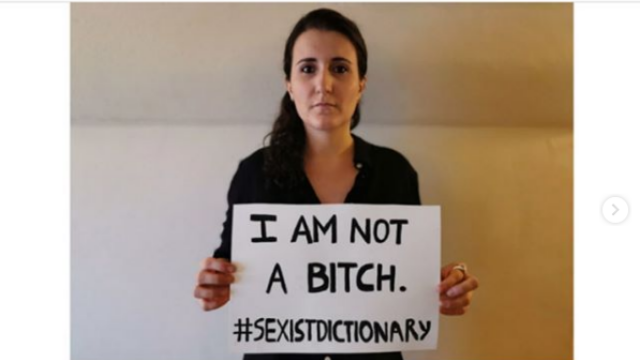 The Oxford University Press (OUP) has updated its definitions of the word 'woman' following an extensive review triggered by equality campaigners.
The earlier definition of the word listed "bitch", "bint", "mare", "wench" and "baggage" among words as synonyms for "woman".
An Oxford University Press (OUP) spokesperson said these modifications followed an "extensive review" of entries for 'woman' and several related terms.
Oxford University Press has updated its dictionaries' definitions of the word "woman" following an extensive review triggered by equality campaigne https://t.co/Bw4k54VQdg

— oindrila mukherjee (@oinkness) November 8, 2020
According to The Guardian, "woman" is now defined as a person's wife, girlfriend or female lover, rather than only a man's.
The Oxford University Press has also changed the definition for the word "man" to include more gender-neutral terms.
Labels have been applied to terms identified as "derogatory", "offensive" or "dated".
Equal rights campaigners filed a petition in 2019 criticizing the offensive synonyms for 'woman' such as "bint", "wench" and "bitch". The campaigners argued that the dictionary's definitions of 'man' were more exhaustive than that of a woman's and portrayed the latter as "subordinate" or "an irritation."
The petition also called for all phrases and definitions that "discriminate and patronise" or "connote men's ownership" of women to be eliminated. It also demanded that the entry of "woman" be enlarged and include examples representative of minorities such as transgender women and lesbian women.
Maria Beatrice Geovanardi led the movement and gathered over 30,000 signatures in support of the campaign. Maria said the campaign achieved 90% of its goals, but expressed disappointment that the word "bitch" continued to be listed, though now marked as "offensive", to define a "spiteful, unpleasant, or disliked woman".
Maria pointed out that unlike "bitch", the word "dickhead", used for a "stupid, irritating, or ridiculous man", according to OUP, was listed as a "vulgar slang" and not included as a synonym for a man.
An OUP spokeswoman said their dictionaries "reflect, rather than dictate, how language is used. This is driven solely by evidence of how real people use English in their daily lives.
This International Women's Day on March 8, leaders of Women's Aid and Women's Equality Party had also backed Maria's campaign and signed an open letter asking OUP to change the definition.
"Bitch is not a synonym for woman. It is dehumanising to call a woman a bitch. It is but one sad, albeit extremely damaging, example of everyday sexism. And that should be explained clearly in the dictionary entry used to describe us," the letter had said. The letter was signed by many other linguists and academics.