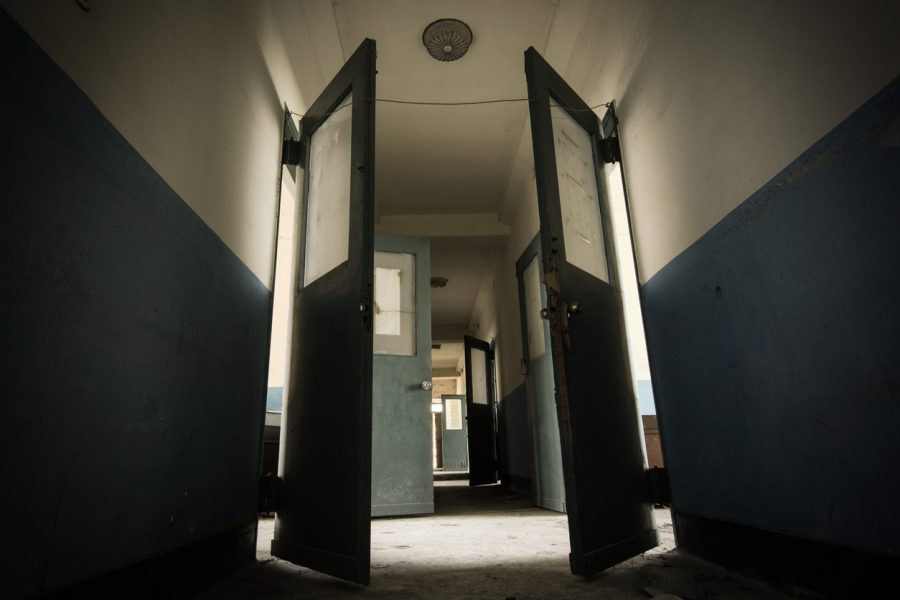 Over 2,000 cured patients still languish in mental hospitals: NHRC chief
As many as 2,000 cured patients are still housed in mental hospitals across the country even though it is detrimental for their health, National Human Rights Commission (NHRC) chairperson justice (retired) Arun Kumar Mishra said on Wednesday (July 26).
Speaking about the dismal state of mental institutions in the country and the poor implementation of the Mental Healthcare Act, 2017, Justice Mishra said several mental institutions have also been found be housing patients higher than their sanctioned strength and had medical facilities and hygiene standards below acceptable standards.
Also read: When the caregiver locks up the patient: How the mental hospital becomes a prison
The NHRC chief made the revelations in his address during a national conference on mental health held at Delhi's Vigyan Bhawan, in the presence of Union Minister of State for Health Bharti Pravin Pawar, among other dignitaries.
"A hospital is not a place where cured patients should be allowed to stay even for a single extra day," Justice Mishra said.

'900 cured patients in Bengal institutions'
In his address, Justice Mishra made a reference to a report prepared by the NHRC, based on visits made by teams of the commission and its special rapporteurs, from July 2022 to January 2023, of various mental healthcare institutions in the country.
"The report indicates that there are more than 2,000 cured patients in mental health hospitals when there should not be even one cured patient in a hospital. A hospital is not a place for a cured patient. But, the unfortunate situation is that half of them (over 900 patients) are housed in four hospitals in West Bengal. It is a travesty of justice," the NHRC chief said.
In the recent past, the Commission visited the mental healthcare institutions and hospitals in Gwalior, Agra and Ranchi. The findings of the conditions in these institutions prompted the Commission to depute its special rapporteurs to visit all the 47 mental healthcare institutions in various states, officials said.
Also read: Why mental health disorders like anxiety, depression affect more women than men
"Their findings resulted in a comprehensive report on the Status of Implementation of the Mental Healthcare Act, 2017 in the country and the related challenges. This report was released during the conference," a senior official said.
'Need to evoke empathy towards mental illness'

In his address, the NHRC chief also underlined that the society must "strive to eliminate mental health stigma and encourage open conversations that foster understanding and compassion".
"We require empathy towards mental illness, not mere sympathy. Dignity in mental ill health conditions is to be protected. We aim to achieve dignity through the Mental Healthcare Act of 2017, which brought a paradigm shift in mental health care and aimed at protecting human rights and decriminalising suicide attempts," he added.
Also read: Why mental health insurance in India is in itself anxiety-inducing
Justice Mishra said mental hospitals should have a close-knit team of psychiatrists, clinical psychologists, social workers and nursing staff.
"Today, we find ourselves in an era marked by unprecedented challenges. The fast-paced nature of modern life, coupled with the impact of global events, has taken a toll on our mental health. Stress, anxiety, depression, and other mental health conditions have become all too common, affecting individuals of all ages and backgrounds.
"One out of 10 persons suffers from one or different kinds of mental disorders. We face the suicide of approximately 13,000 students yearly besides suicides in jails, semi-armed forces, and armed forces. Abuse of elders and workplace stress is to be cared for. Depression is one of the leading causes of disability," he said.
'Mental health key to global development'
In recent years, there has been increasing acknowledgement of the vital role mental health plays in achieving global development goals, as illustrated by the inclusion of mental health in the Sustainable Development Goals.
He said addressing mental health requires a comprehensive approach encompassing healthcare, education, public policy, and social support systems. "We need Integration of mental health, substance abuse, general medical care, and hospital and community care, which are poorly coordinated. Mental health is to be given the same importance as physical health," he added.
The NHRC chairperson said, "We face obstacles in implementing the 2017 Act due to the non-establishment of State Mental Health Authority in some states and Mental Health Review Boards for a district or group of districts, and framing of State Mental Health Rules and Regulations. Registration of all hospitals is necessary under section 65 of the Act, which is yet to be achieved."
He also shared that in some visits undertaken by the Commission to mental health centres, it was noticed that "often the number of patients was higher than the sanctioned strength, and medical facilities and hygienic standards were much below acceptable standards".
Also read: Hospital review: Sanya Rushdi's novel lays bare the fragile life of a woman grappling with psychosis
Besides, "no serious coordination" was visible among various agencies such as the district administration, police and mental health centre officials to facilitate halfway homes or return of cured patients to their families, he said, adding, "We hope there is better coordination among authorities to streamline procedures and improve this situation".
The NHRC chairperson also flagged the problem of "misrepresentation of mental illness by criminals, which defeats the course of justice and deprives utilising facilities by genuine patients".
He urged all stakeholders to foster interdisciplinary collaboration among healthcare providers, policymakers, researchers, educators, and community leaders, adding, "by working together, we can develop holistic solutions that address the multifaceted aspects of mental health, ensuring that no one is left behind".
(With inputs from agencies)
(Suicides can be prevented. For help please call Suicide Prevention Helplines: Neha Suicide Prevention Centre – 044-24640050; Aasara helpline for suicide prevention, emotional support & trauma help — +91-9820466726; Kiran, Mental health rehabilitation — 1800-599-0019, Disha 0471- 2552056, Maithri 0484 2540530, and Sneha's suicide prevention helpline 044-24640050.)