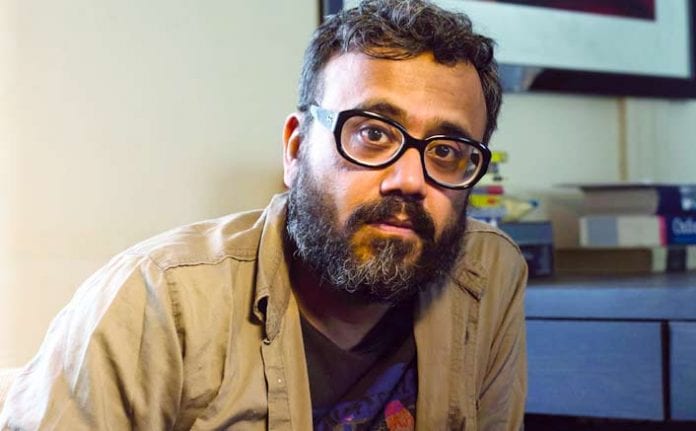 Filmmaker Dibakar Banerjee remembers Sushant Singh Rajput as a dance loving chhokra from an engineering college who, having made it in Bollywood, was enthused, sincere, and totally focused on his craft.
Banerjee said the actor always had a book or two with him and took pride in the fact that he had an inner intellectual life away from the shallower aspects of showbiz.
Rajput, aged 34, was found dead in his Bandra apartment on Sunday (June 14), leaving his friends, colleagues, and collaborators in a state of shock.
The Patna-born actor and the director worked together in 2015 film Detective Byomkesh Bakshy! when Rajput was a relative newcomer in the industry. Banerjee says it was Rajput's vulnerability and willingness to do different that made him stand out for the role.
The filmmaker looked back at Rajput's sincerity, his love for science and astronomy and how an outsider has to work harder than a "mediocre, unmotivated and entitled establishment elite" to succeed in Bollywood.
Banerjee also said Rajput would put a lot of value in preparation and that he would be up the previous night of the shoot, reading the scene and making notes.
"He would be on, ready and give his hundred per cent throughout the shoot of Byomkesh – no matter how hard or long the day. The unit did not really have to worry about him – considering he was the star. That's what I remember — a total pro, enthused, sincere, and totally focused," Banerjee recalled.
When asked whether the director knew that Rajput was struggling in the industry, he said, "We all fight it, day in and out — whether successful or failing. But the trick is to define that success and failure ourselves and not let the narrative constantly forced by the establishment to get to you. Those who know this weather the storm and ultimately survive and thrive.
"The biggest unfairness in all this is that it takes double the talent, energy and hard work for an outsider to convince the audience and the industry that he or she is as safe a box office bet as a mediocre, unmotivated and entitled establishment elite," he said.
"The media colludes in this by wallowing in family, coterie and celebrity worship. This leads to deep anger and frustration. Those who can let this slide survive. Those who can't — those who hurt a little more or are vulnerable and impressionable — they are at risk," he added.
Close friends and filmmakers Mukesh Chhabra, Abhishek Kapoor, megastar Amitabh Bachchan, and director Shekhar Kapur too paid tributes to actor Sushant Singh Rajput, calling him an exceptionally gifted talent whose passing away was unfortunate.
In a moving post on Instagram, Chhabra, who has directed Rajput's upcoming Dil Bechara, said the actor was like a brother to him.
"It is so unfortunate and heartbreaking and I can't even put it down in words. Sushant was an introvert but he was really intelligent and talented beyond words. The industry has lost a gem, an irreplaceable gem. Deeply saddened and shocked. I still can't believe it. Our endless conversations have come to an abrupt end. I hope you are in a better place my brother, will always miss you and love you my brother," Chhabra said, sharing pictures with Rajput.
Kapoor, who had helmed the actors two successful films, his big-screen debut Kai Po Che and Kedarnath, posted on Sunday how Rajput's death has left him "shocked and saddened". "We made two very special films together. He was a generous and fabulous actor who worked very hard to breathe life into his characters.
"I pray for his family whose loss is unmeasurable. He was a huge science buff and was consumed by what lay beyond in the universe. I'm going to miss you brother and stay interstellar," he wrote.
Bachchan posted a note on Twitter praising Rajput for his "sheer brilliance" as an artiste. "Many a time did he express himself in the depth of philosophical verb. They that looked passed it, were either in wonder or oblivious of its strength of meaning. Some wondered, some quibbled.
"To some it was a subdued mirth, subdued because, for it to be given lethargic ignorance, would have opened the caves of their own. His speak was measured, as was his screen presence," he added.
(With inputs from agencies)