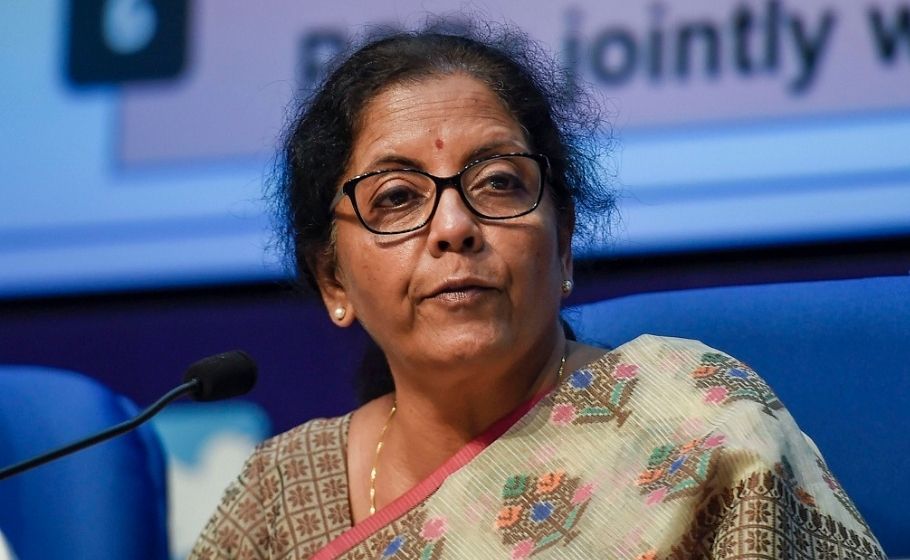 Did FM just say 'horse trading'? Opposition has a field day
Finance minister Nirmala Sitharaman's gaffe on 'GST for horse trading' seems to have given Opposition members the opportunity to horse around about it on social media.
Sitharaman found herself in an embarrassing position on Wednesday (June 29), when she by mistake referred to GST imposition on horse racing as "horse trading", before she hastily corrected herself. In the backdrop of the political developments in Maharashtra, leading to the toppling of the Uddhav Thackeray led MVA government, the short video clip of her slip-up went viral and was used by Opposition leaders to make caustic comments on Twitter.
While one Twitter user pointed out to her, 'Madam, what happened in Maharashtra was donkey trading not horse trading', Congress's chairman of media and publicity Pawan Khera took a potshot at her saying, "I knew Nirmala Sitharaman ji had the ability to think out of the (ballot) box." Yes Nirmalaji, there should be a GST on horse-trading, he reiterated.
We welcome @nsitharaman ji's proposal to impose GST on #HorseTrading.

But Hon'ble PM & HM may not allow this anti-BJP tax. 😃 https://t.co/dQaVNz7MaQ

— Dr Vineet Punia / विनीत पुनिया (@VineetPunia) June 30, 2022
Vineet Punia, Congress secretary, also tweeted the video and said that they welcome Nirmala Sitharaman ji's proposal to impose GST on horse-trading. But, the honourable PM and HM may not allow this anti-BJP tax, he added.
Truth gallops out?
GST on horse trading!
Please go ahead. https://t.co/X87hsx1iB2

— Sitaram Yechury (@SitaramYechury) June 29, 2022
CPI(M) general secretary Sitaram Yechury too had a caustic question for her on whether "truth is galloping out?" "GST on horse trading!" he said, urging her to please go ahead.
While the Kerala Pradesh Congress Sevadal carried a picture of PM Narendra Modi and home minister Amit Shah headlined Ministry of 'Horse Trading'. Indian youth congress president B V Srinivas said the nation wanted to know, how much GST will be recovered from Maharashtra's BJP government?
निर्मला जी,

चूंकि GST की PC में आपके द्वारा 'Horse-Trading' को कानूनी रूप से वैध बनाकर GST श्रेणी में लाया गया है, जो BJP की मौजूदा खरीद फरोख्त के मद्देनजर बिल्कुल जायज है

Nation Wants to Know!
महाराष्ट्र में BJP सरकार से कितना GST वसूला जाएगा?

— Srinivas BV (@srinivasiyc) June 30, 2022