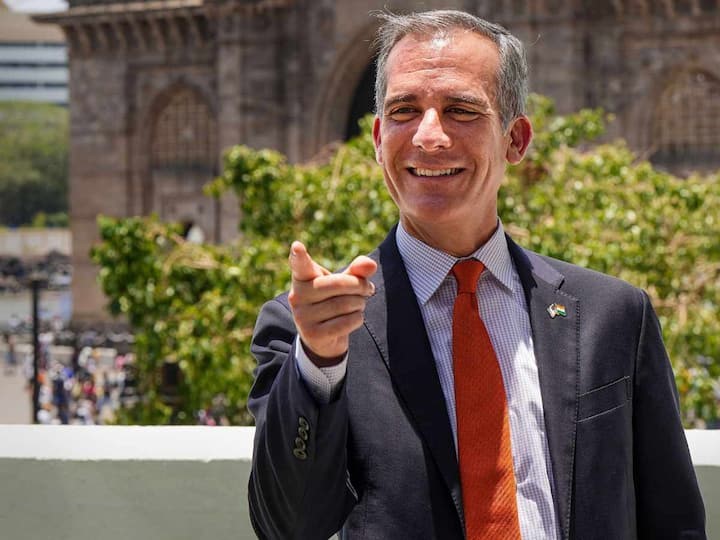 One out of every five US student visas issued in India: US envoy
One out of every five US student visas was issued in India last year, said US Ambassador to India, Eric Garcetti on Wednesday (June 7), adding that this is more than the proportion of Indian population in the world.
The US Mission in India held its seventh annual Student Visa Day countrywide on Wednesday with consular officers from New Delhi, Chennai, Hyderabad, Kolkata, and Mumbai interviewing almost 3,500 Indian students, who were applying for a student visa.
Speaking on the occasion, Garcetti said, "More Indians come to the United States as students than from any other country in the world. One out of every five student visas was issued right here in India in 2022 which is, by the way, more than the proportion of Indian population in the world."
Further, he added, Indians have not only pursued education in the US but for decades have shown excellence. "We are on track to process the highest number of visa applications for students in our history," Garcetti pointed out.
The ambassador said that they will be making more visa appointments available for students this year than ever.
Also read: US plans to speed up process for foreign student visas, green card categories
He added that in the coming weeks, we will be releasing tens of thousands of visa appointments for students in July and August.
According to figures shared by the embassy, the US Mission in India issued more than 1,25,000 student visas, which is a record-breaking number. In 2022, Indians were issued the highest numbers of H&L employment visas (65 per cent) and F1 student visas (17.5 per cent) worldwide.
Last year, more than 1.2 million people from India visited the US, making Indians one of the largest groups of international visitors to the US.
Also read: US issued over 14,600 Indian student visas in 5 months: Report
Indian students comprise more than 21 per cent of the total population of international students in the US. During the 2021-22 academic year, nearly two lakh Indian students were studying in the US.
The embassy said that in the past one year, they have matched their pre-pandemic wait time for more than 20 visa categories. Their attention is focussed on reducing the wait time for tourist visa applicants who require an interview.
The in-person tourist visa appointment wait time is down 60 per cent since the beginning of this year. Student Visa Day is organised every year in June.
(With input from agencies)