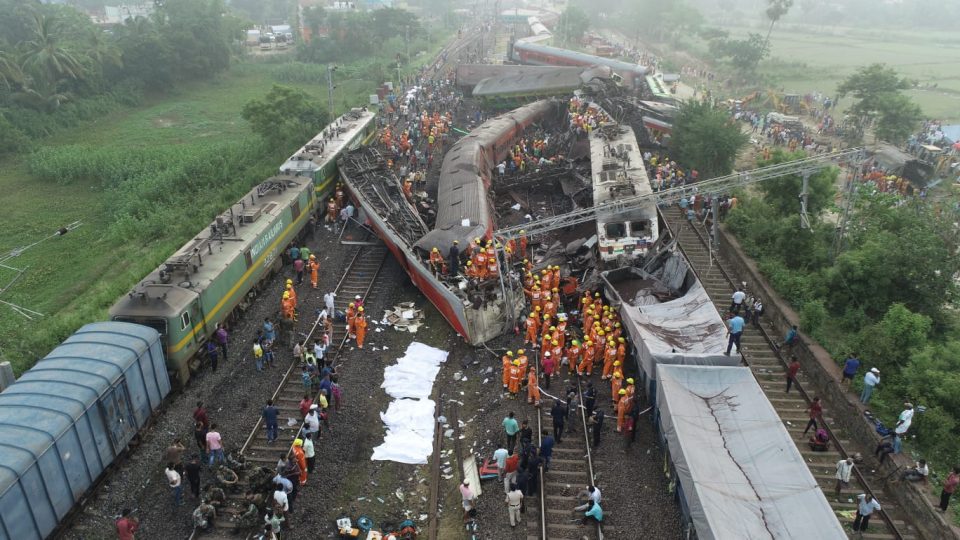 Odisha train crash due to signalling issue, not overspeeding: Railway Board official
The Railway Board on Sunday gave details of the events that led to the catastrophic triple train crash in Odisha's Balasore on Friday night that killed at least 288 people and left over 900 injured.
As per the officials, the Bahanaga Bazar station in Balasore, where the crash occurred, is a four-line station. There are two main lines in the middle and two loop lines on either side. There were goods trains loaded with iron ore on both the loop lines. The Shalimar-Chennai Central Coromandel Express was on its way from Chennai to Howrah and Bengaluru-Howrah Superfast Express was coming from Howrah.
Also read:Train accident: Signal was given and taken off: Inquiry report
The signal was green on both the main lines. "Coromandel Express was going at 128 kmph and the other passenger train was at a speed of 126 kmph. The limit is 130 kmph, hence none of them was overspeeding," said Jaya Verma Sinha, Member, Operations & BD, Railway Board.
Sinha said a signalling problem was detected, but the details will only emerge after further investigation. She said the reaction time was very less at such a high speed. "There was a signalling interference," she said while clarifying that it would not be correct to call it a failure. The Railway Board repeatedly echoed the Railway Minister's assertion that these are just initial findings, and nothing concrete can be said until the formal inquiry is over.
Sinha repeatedly stressed that only one train, the Coromandel Express, and not three, as has been allegedly speculated, suffered an accident. "It crashed into a goods train full of iron ore stationed on one of the loop lines," she explained.
Also read: Odisha train accident: How an engine change saved 110 pilgrims from disaster
The official claimed that the goods train absorbed all the shock of the crash as it was very heavy. Coaches of the Coromandel Express got thrown off into the third track and rammed into a couple of coaches of the train approaching at high speed from Howrah, she added.
Sinha also made it clear that the tragedy could not have been averted even if the Kavach was active on the route. "If an obstruction appears before a high-speed vehicle, then no technology in the world would prevent an accident," she said.
"There were Linke Hofmann Busch (LHB) coaches, they are very safe," she said. According to her, the damage was more as the goods train was loaded with iron ore.