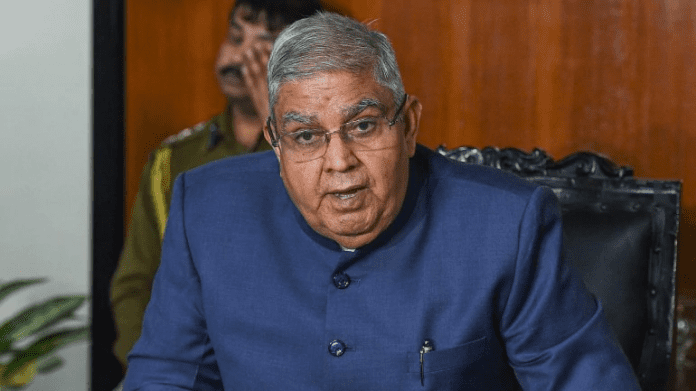 India remains the world's most vibrant democracy, and no one must be allowed to dent its image, Vice President Jagdeep Dhankhar declared on Wednesday.
Without taking names, the Vice President told the 21st convocation of the Dibrugarh University in Assam that "some people are trying to tarnish India's democratic image outside the country by spreading a false narrative that people do not enjoy their rights in the country.
"When all is going well, why should some decry our democracy, talk outside as well as inside the country that we do not have democratic values?" he asked.
"I dare say with confidence and without fear of contradiction that India is the most vibrant functional democracy on the planet on this date," he said.
Dhankhar's appeal
Dhankhar appealed to students, youth, intelligentsia and the media to act as ambassadors of the country. "Believe in nationalism and run down this narrative.
"This is a narrative with no factual basis and we cannot support those who, inside and outside the country, tarnish and taint our growth trajectory and democratic values."
Separately, the Vice President, who is also chairman of the Rajya Sabha, also said that Parliament is a "place for dialogue, discussion and debate" and not a place for disruption and disturbances.
(With agency inputs)