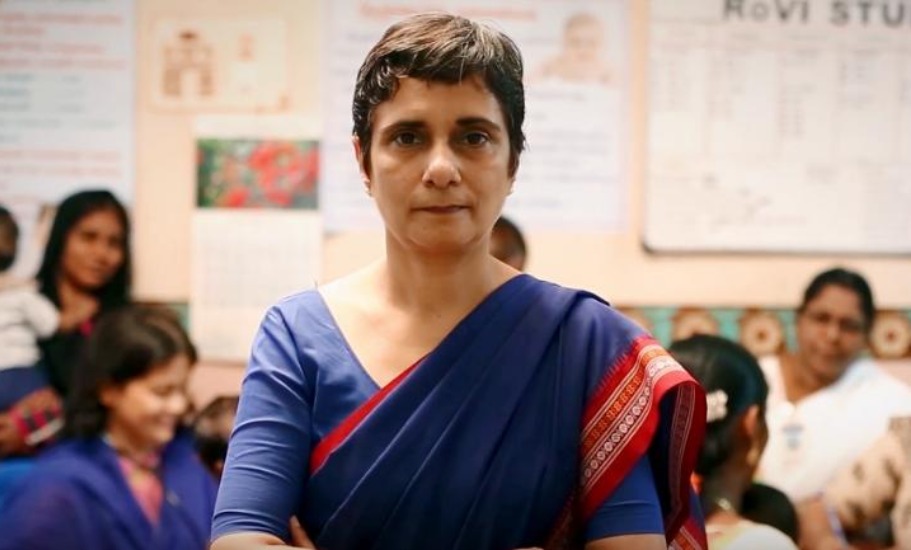 A day after the Opposition accused the government of facilitating a 'hasty' clearance for Bharat Biotech's Covaxin which is yet to complete its Phase 3 trials, clinical scientist Gagandeep Kang has said there is absolutely no data on the efficacy of the vaccine and no understanding how it has been approved.
"All global candidates have submitted Phase 3 data before approval," Kang, the vice-chairperson of the board of Coalition for Epidemic Preparedness Innovations (CEPI), told CNBC TV18.
She said she is unable to comprehend why the Drugs Controller General of India (DCGI) cleared the vaccine with scant data even though submitting data on a vaccine's safety and efficacy is mandatory under Central Drugs Standard Control Organisation norms.
The DCGI on Sunday approved AstraZeneca and Oxford University's Covishield and Bharat Biotech's Covaxin for restricted emergency use on the recommendation of the government-appointed Subject Expert Committee (SEC).
"I am completely confused. I read the SEC document, the approval, the SEC recommendations. I can understand what they are saying about the Covishield vaccine and then they have this very complicated language for the Covaxin vaccine. The DCGI has actually quoted that language, but its approval for both the vaccines is identical," Kang told Times of India.
Defending the DCGI's decision, Union Health Minister Harsh Vardhan on Sunday had said that the emergency use approval for Covaxin was different from that of Covishield and  that the former will be used in 'clinical trial mode' where all recipients will be monitored the same way volunteers are monitored during trials.
Asked by TOI what the minister meant by 'clinical trial mode', Kang said, "I have no clue. I have never seen anything like this before."
Stating that even though Bharat Biotech has put out some data in preparation, Kang said there is "absolutely no efficacy data (on Covaxin) that has been presented (to the drug controller) or published (in medical journals)".
The scientist, who also teaches at the Christian College of Medical College, Vellore said she was afraid that the gap in information would keep people from opting for the vaccination process.
"That's what bothers me because people are already worried, wondering about how they developed a vaccine so fast and how they must have cut corners. Essentially you are handing people who are anti-vaccine, anti-science weapon that they can use. It is horrendously hard to think of why experts would think that this was a good way to go," she told TOI.
"Dr Kang has taken an extremely conservative view on Covaxin. She is right when she says she has never seen anything like this before. But the fact remains that no one has seen such a pandemic before," said molecular biologist Dr Vijay Chauthiwale, who works in the Foreign affairs cell of the BJP.
"Please remember Pfizer/Moderna vaccines are the first RNA vaccines approved ever against any disease. They were still approved so fast. When Russia announced Sputnik-V everyone started questioning the data. I had tweeted that I would not rule out the Russian vaccine only because I have not seen the data. Similarly, Covaxin has been developed with traditional technology. It's not recombinant virus, nor DNA/RNA vaccine. It is simply formed out of inactivated virus particles. So no one is questioning its safety. The government has clarified that its Phase 3 trials are under progress and the data will be out soon," he said.
Responding to the criticisms, Bharat Biotech chief managing director Dr Krishan Ella said the approvals were given after verifying that the vaccine development adhered to the guidelines laid out by the Central Drugs Standard Control Organisation (CDSCO) in 2019.
"The CDSCO guidelines issued in 2019 state: If your platform is proven, safe and phase 1 and 2 data is available, then you can licence the product," Dr Ella said, India Today reported.
Dr Ella said the criticism for Covaxin stemmed from the inclination of many to slam indigenous products. "I don't know why Indian companies are targeted by everyone in the world," he said.
"India can innovate; it's not a copycat country. We don't deserve a backlash because we are an Indian company. In India, we do everything systematically and yet we get bashing from the news media. A company has branded our vaccine as water. Why is nobody questioning the UK trials? Because, Indian trials are easy to be bashed," Dr Ella said, India Today reported.