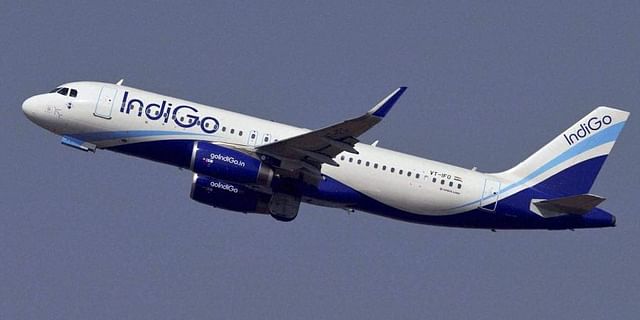 No AC on IndiGo flight for 90 mins, Congress leader tweets about 'horrifying' incident
It is no longer unusual to see airline passengers tweeting about their unpleasant experiences whil flying.
The latest to do so was Punjab Congress committee president Amarinder Singh Raja Warring, who on Saturday (August 5) shared on Twitter, "one of the most horrifying experiences" he had to undergo while travelling from Chandigarh to Jaipur on an IndiGo aircraft 6E7261.
Warring said in a social media post that the IndiGo aircraft passengers were made to sit inside the aircraft without air-conditioning for 90 minutes.
Had one of the most horrifying experiences while traveling from Chandigarh to Jaipur today in Aircraft 6E7261 by @IndiGo6E. We were made to wait for about 10-15 minutes in the queue in the scorching sun and when we entered the Plane, to our shock, the ACs weren't working and the… pic.twitter.com/ElNI5F9uyt

— Amarinder Singh Raja Warring (@RajaBrar_INC) August 5, 2023
The Congress leader said that the passengers were first made to wait for about 10-15 minutes in a queue in the scorching heat. And to make matters worse, the flight took off without the ACs on.
Warring tweeted, "Right from the take off to landing, the ACs were off and all the passengers were made to 'suffer' throughout the journey. No one addressed the serious concern during the flight. In fact, the air hostess 'generously' distributed tissue papers to the passengers to wipe off their sweat."
Also read: 4.5-hr Dehradun-Chennai IndiGo flight turns into 10-hr ordeal: A Twitter account
"Most of the passengers including women and children were restless and agitated, which can be seen clearly in the video. Helpless passengers were fanning themselves with papers to keep cool," he said adding it was clearly a "major technical issue". And, he criticised the authorities for putting the health and comfort of the passengers at stake.
He also tagged the Directorate General of Civil Aviation (DGCA) and Airports Authority of India (AAI) and urged them to take strict action against the airline.
Third incident on IndiGo flights
This is the third such incident of technical snag on IndiGo flights in a day, said reports.
An IndiGo flight to Delhi after three minutes after take off was forced to make an emergency landing at Patna airport on Friday. This happened as one of its engines malfunctioned.
The flight landed safely around 9.11 am at the Jay Prakash Narayan Airport in Patna.
In another incident, a Ranchi-bound IndiGo flight returned to Delhi airport within an hour after its take-off due to a technical snag. A passenger onboard the flight said the pilot of the IndiGo flight announced mid-air about the technical glitch in the aircraft, and that the flight was returning to the IGI airport.