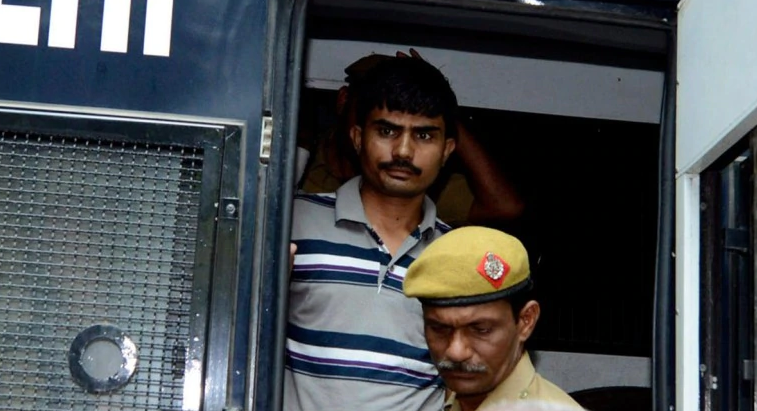 2 days before hanging, Nirbhaya convict Akshay's wife files for divorce
Two days before the scheduled hangings of the convicts in the Nirbhaya gang-rape and murder case, wife of one of the convicts Akshay Kumar Singh, has filed for divorce in a local court in Bihar's Aurangabad.
The court has posted the matter for March 20. This is being dubbed yet another ploy by the convicts to delay their hanging on March 20.
In her plea, Akshay's wife Punita, who believes her husband in innocent, says she, however, doesn't want to be a widow when her husband is hanged on March 20 and thus wants a divorce.
Related news: 3 Nirbhaya convicts move ICJ, seek stay on execution of death sentence
Speaking to the media, Punita's lawyer Mukesh Kumar Singh said, "My client (Akshay Kumar Singh's wife Punita Singh) has a right to seek divorce from her husband. That is why I have filed a plea in the family court. She has the right to seek divorce under Section 13(2)(II) of Hindu Marriage Act which says a woman can seek divorce if the husband has, since the solemnisation of the marriage, been guilty of rape, sodomy or bestiality."
Mukesh Singh (32), Pawan Gupta (25), Vinay Sharma (26) and Akshay Kumar (31), who are lodged in Tihar jail are set to be hanged on March 20. They recently approached the international court of justice and the National Human Rights Commission against their hanging. Calling their hanging, "unlawful," and that they were being treated as "guinea pigs" the four convicts sought a stay on their execution.
Related news: ICJ, Nirbhaya convicts' last resort, holds little hope