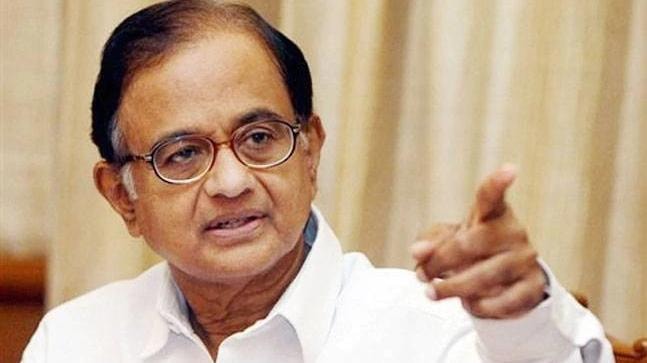 With just a week left for the 21-day lockdown to get over, Congress leader and former finance minister P Chidambaram has said that India as well as the world from Monday (April 6) onwards enters a "crucial two-week period".
At a time when the virus has infected 1,274,543 and killed 64,487 people across the world, scientists and health officials have called the next few weeks crucial as it will determine the further spread of the disease and show if social distancing and lockdown measures taken by governments prove effective in flattening the COVID-19 curve.
Related news: Indian economy risks contraction due to COVID lockdown
The disease has infected around 3,666 in India and claimed 109 lives (as per Union health ministry report on Monday).
Stating that any criticism by the Congress related to the government response to COVID-19 has been constructive, Chidambaram through a series of tweets appreciated Prime Minister Narendra Modi for consulting with Opposition leaders on the pandemic on Sunday.
"India enters a crucial two week period today. So does the world. It is good that @narendramodi spoke to leaders of Opposition parties. I have no doubt that every one of them pledged support to the government's efforts to battle the spread of COVID-19," he tweeted.
In another post he said the government should listen to scientists, doctors and district-level administrators who have stressed the importance of aggressive testing to arrest the spread of the virus.
Related news:Behaviour change during lockdown a result of unfulfilled needs
Modi on Sunday (April 5) called the two former presidents – Pratibha Patil and Pranad Mukherjee – and Opposition leaders including JD(S) supremo HD Devegowda, Congress leaders Manmohan Singh, Sonia Gandhi, Samajwadi Party's Mulayam Singh and Akhilesh Yadav, Odisha Chief Minister Naveen Patnaik and Bengal Chief Minister Mamta Banerjee among others to discuss about the coronavirus situation.