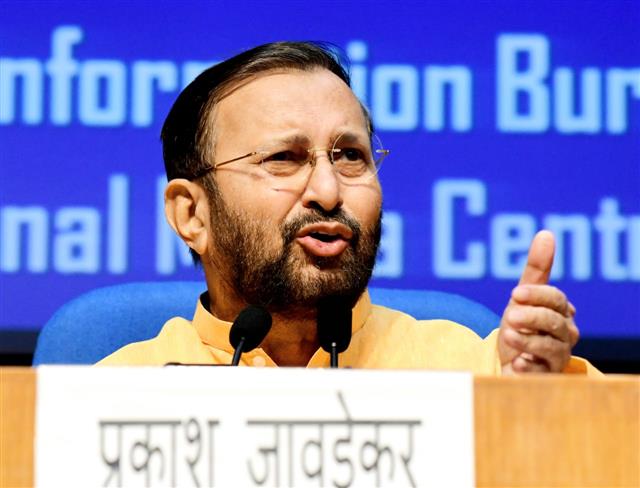 The Union Cabinet presided by Prime Minister Narendra Modi announced a number of decisions in the telecom, sugarcane and power sectors on Wednesday (December 16).
The cabinet has approved the auction of spectrum in 700 MHz, 800 MHz, 900 MHz, 1800 MHz, 2100 MHz, 2300 MHz and 2500 MHz frequency bands for 20 years. "A total of 2251.25 MHz is being offered with total valuation of ₹3,92,332.70 crore," a government statement said.
Also read: Govt presents 50-day report card, says walking the talk on promises
"The notice inviting applications shall be issued by this month itself and by March, we propose to hold the auction of these spectrums," Information Technology (IT) and Communications Minister Ravi Shankar Prasad said.
Ravi Shankar Prasad added that the new spectrum will help in improving telecom infrastructure and its services, adding that the conditions for these spectrum auctions will be the same as the 2016 auctions.
Also read: Ravi Shankar Prasad terms blocking of Chinese Apps 'Digital Strike'
I&B Minister Prakash Javadekar said that the cabinet approved a subsidy of ₹3,500 crore to sugar mills for the export of 60 lakh tonnes of sugar, which will benefit five crore farmers and five lakh workers at a time when "the sugar industry, as well as sugarcane farmers, are in crisis". The money will be credited directly to the bank accounts of the farmers.
"For the last two-three years, there has been a surplus in production and, therefore, the price has gone down," Javadekar said.
"This subsidy aims at covering expenses on marketing costs including handling, upgrading and other processing costs and costs of international and internal transport and freight charges on export of upto 60 LMT of sugar limited to Maximum Admissible Export Quota (MAEQ) allocated to sugar mills for sugar season 2020-21," the government said in its statement.
The cabinet, which met from 11.25 am onwards via video conference, also announced decisions to improve electricity infrastructure in the northeastern states. The Cabinet Committee on Economic Affairs approved the revised cost estimate of the North Eastern Region Power System Improvement Project (NERPSIP) for six states at an approximate cost of ₹6,700 crore. Javadekar told the media that the main objective of NERPSIP is the Centre's commitment to strengthen the Intra-State Transmission and Distribution Infrastructure in the northeast region.
"The scheme shall also increase the per capita power consumption of these states, and shall contribute to the total economic development of the North-Eastern region," according to a government statement.