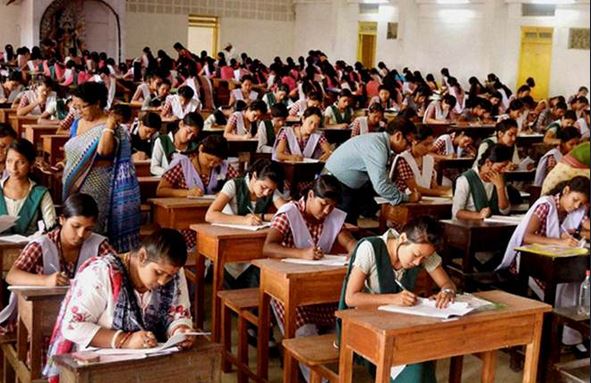 As debate rages on the merits and demerits of postponing the NEET and JEE exams in view of the COVID pandemic, here is a timeline of what happened and where we stand.
The NEET was originally scheduled to be held on May 3, and the JEE was scheduled for May 17. Both were to be held after the Class XII exams were over.
The CBSE had originally scheduled Class XII exams between February 15 and April 3. Midway through the exams, when only some subjects were completed, COVID struck necessitating a lockdown.
The CBSE was forced to postpone the exams of the remaining subjects. It announced new dates for the exams and said they will be conducted between July and 15.
Consequently, NEET was postponed to July 26 and JEE (Main) from July 18 to July 23 and the JEE(Advanced) to August 23.
But as the COVID situation worsened, the CBSE announced that it was cancelling the remaining class XII exams.
However, it could not conduct all the exams due to the lockdown necessitated by the COVID pandemic. On June 25, the CBSE decided to cancel the exams and announce the results based on the exams already conducted.
Following this, the National Testing Agency (NTA) announced the new dates for both the JEE and NEET. It said the JEE (Main) would be held between September 1 and 6 and JEE(Advanced) on September 27. The NEET will be held on September 13.
About 16 lakh students have registered for NEET-UG; over 9 lakh students had registered for JEE-Mains in January.
However, some students and parents wanted the exams to be postponed in view of the  COVID-19 pandemic. But there were others said the exams should be held as scheduled as students have already lost a substantial part of the academic year
A bunch of students from 11 states filed a petition in the Supreme Court demanding that the exams be postponed. They said besides the pandemic, students in Bihar, Assam and the Northeast were affected by floods, too.
On August 17, however, the Supreme Court dismissed the petition saying it cannot "put under jeopardy" students' career by postponing the exams. "Postponement of exams is a loss to the country," the court said.
Politicians, however, have asked the government to consider the requests of the students to postpone the exams. Rahul Gandhi, in a tweet, said "Today, lakhs of students are saying something to the government. The government should listen to their requests on NEET, JEE and arrive at an acceptable solution."
Delhi education minister Manish Sisodia also told the Centre to reschedule the exams. "In the name of the JEE-NEET, the Centre is playing with the lives of lakhs of students," he said in a tweet.