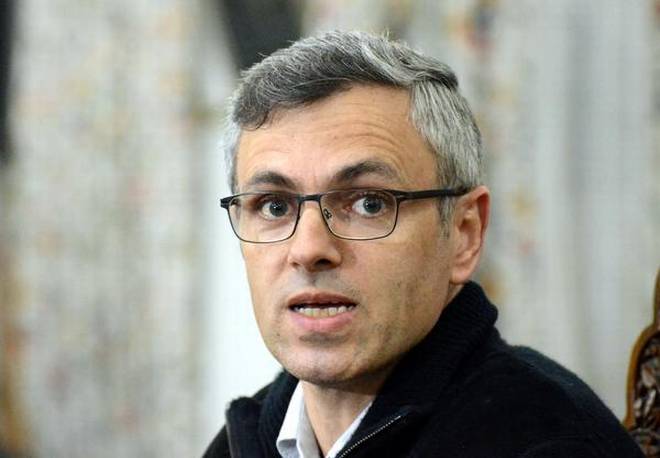 The scrapping of Article 370 in Jammu & Kashmir last year definitely had a purpose which the BJP-led Centre and regional parties could clearly see. Now, as the laws come into effect, National Conference leader Omar Abdullah on Tuesday said that changes announced by the Centre were unacceptable to his party.
As per the new rules, the Centre allows any Indian citizen to buy land in Jammu and Kashmir; Ministry of Home Affairs very clearly says that no domicile or permanent resident certificate is necessary for purchasing non-agricultural land in Jammu and Kashmir.
There's much confusion about whether Ladakh has been included in the new land ownership order. I don't know what would be worse: that Ladakh has also been betrayed by the Centre or that only J&K has been put up for sale, thus betraying the centre's true intentions & bias

— Omar Abdullah (@OmarAbdullah) October 27, 2020
Omar Abdullah, who is also the former chief minister of J&K, told India Today TV that earlier Article 370, which guaranteed special status to the state, ensured that only locals could buy property in J&K. Omar said: "Basic protections that are available to similar states like Himachal Pradesh have not been given to us. J&K has been put up for sale."
Omar Abdullah said the Centre's plan is to change the character of this place. "They have betrayed the people of Ladakh as well. Look, how they have brought these laws soon after the completion of the LADH elections. If they had done it before they would have never won there," he said.
On the Union government's argument that changes in laws were necessitated because of the need for development in the valley, Omar said, "Do other states like Himachal Pradesh have no investment? The industrial growth argument is a big bogey. In Jammu, there were big industries before this. The problem for the industry is not Article 370 but militancy."
The former chief minister alleged that "the BJP and the RSS do not want a Muslim majority state in this country".
Also read: BJP's 'Hindutva', foundation stones shaky: Uddhav Thackeray
Another rule states that an army officer of the rank of Corps Commander can recommend the land for strategic use. To this, Omar said, "Why should an army officer notify land for usage? We are a civilian country with civilian law, not military law. The decisions for land should be left for civilians."
When asked does he see an attempt to change the demography of the region, Omar said, "Today's order has made it clear that they want to wipe out the character of a Muslim majority state. The people of Jammu would be more unhappy with this land ownership system. Before it impacts the people of Kashmir, it will impact people in Jammu."
On the future of action of the People's Alliance for the Gupkar Declaration, the son of Farooq Abdullah said, "Alliance for Gupkar declaration will meet, we will also travel to Jammu. The answer lies in empowering the legislature of the state and undoing what they have done to this place."