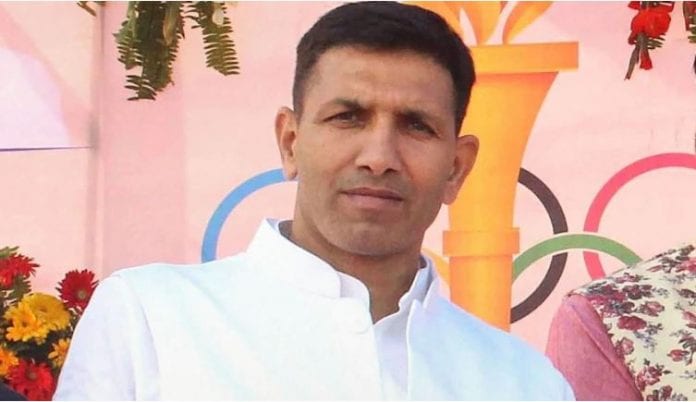 A Congress leader's attempt to take a potshot at the Centre backfired when he in a misogynist tweet equated demonetisation and unemployment with daughters and 'Vikas' (development) with a son.
"Putra ke chakkar me 5 putri paida ho gayi! 1-Notebandi 2-GST- 3-Mehengai 4- Berojgari 5-Mandi. Parantu abhi tak vikas paida nahi (Five daughters have been born instead of a son! 1-Demonetisation 2-GST 3-Price rise 4- Unemployment 5-recession. But Vikas hasn't been born yet)," tweeted Jitu Patwari, a Congress MLA from Madhya Pradesh.
His tweet, a dig at the BJP's election slogan of "Sabka Saath Sabka Vikas" (development with all, for all) immediately drew flak from several quarters for being sexist and in bad taste.
Patwari deleted the tweet after facing heavy backlash on social media, and apologising for his comparison said daughters are no less than goddesses.
He, however, stuck to his claim, that "Modiji" is yet to deliver the promised Vikas.
Related news: Why Congress still suffers from Emergency mindset?: Amit Shah
"Modi ji has broken the back of the economy through demonetisation, GST, price rise, unemployment and recession. The public is tolerating all this in the hope of 'Vikas'. I regret, if my previous tweet has hurt sentiments" he tweeted.
Slamming Pawari for his misogynist comparison, Madhya Pradesh Chief Minister Shivraj Singh Chauhan demanded Congress president Sonia Gandhi to give an explanation for the same.
"On a day when the country is celebrating the sacrifice of Rani Durgavati, Congress is insulting the daughters of the country. Several daughters like Naina Sahni, Sarla Mishra, Preeti Mishra were sacrificed due to such crass mindset of the Congress," he tweeted in Hindi.
The National Commission for Women too has taken cognizance of the tweet and will ask Patwari for an explanation.