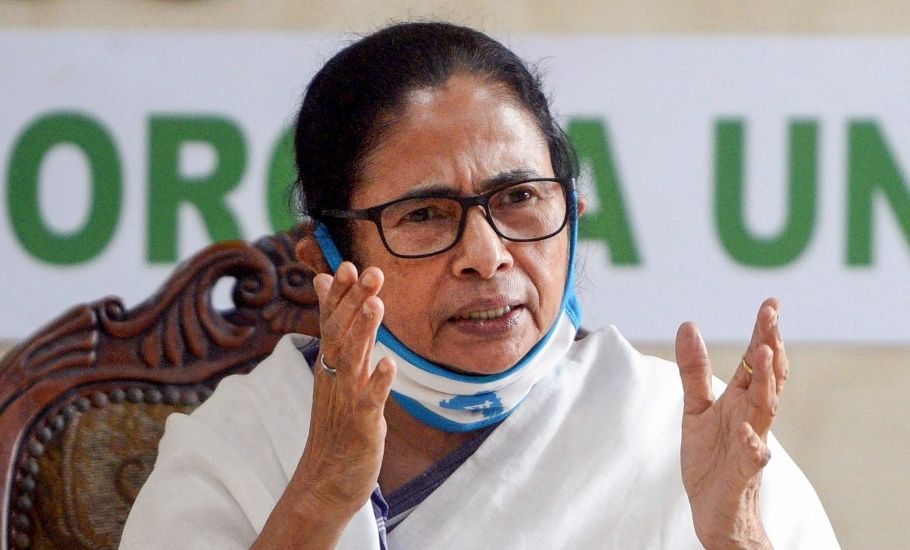 The row over the summoning of three IPS officers attached with the West Bengal government by the Centre intensified on Friday with the latter again asking the state government to follow its directive.
The Centre, for a second time, on Thursday (December 17) asked the state government to send back the three officers. The Union Home Secretary wrote to the state government on Thursday evening, asking the state chief secretary and the police chief to attend a meeting at 5.30 pm on Friday. The state government responded by suggesting a video conference because of the COVID pandemic, NDTV reported.
The Mamata Banerjee-led government is strongly opposed to the Central decision of demanding back the officers, calling it an "abuse of power" and an attempt to 'proxy control' the Bengal government.
The Central decision stems from a recent incident where BJP chief JP Nadda's convoy was attacked at Diamond Harbour, a constituency of Mamata's nephew Abhishek Banerjee.
The Centre wants the three officers shifted on account of "dereliction of duty" that led to the attack on Nadda's convoy.
The three officers in question are Bholanath Pandey, Rajeev Mishra and Praveen Kumar Tripathi. They were reportedly in-charge of security when the BJP chief convoy was attacked allegedly by Trinamool Congress supporters. The BJP said its leaders were injured in the attack by a mob that threw stones at Nadda's car and hit BJP supporters with sticks.
Also read: Mamata fumes over MHA summons to IPS officers, says Centre crossing limits
"We wouldn't allow this brazen attempt by the Centre to control the state machinery by proxy! West Bengal is not going to bow before expansionist and undemocratic forces," Mamata tweeted.
This act is nothing but a deliberate attempt to encroach upon State's jurisdiction and demoralize the serving officers in West Bengal. This move, particularly before the elections, is against the basic tenets of the federal structure. It's unconstitutional and completely unacceptable," she said in her tweets.
In its first attempt to get the three officers back, the Centre in its communication to the state government said it wanted to fix the responsibility for the lapses in security of BJP leaders. While a few Trinamool MPs citing rules said the powers to send the officers back lay with the state government and that the centre could only ask for the names of the officers concerned.
However, sources said such arguments don't go with the service rules, according to which the Centre has the primacy in demanding the recall