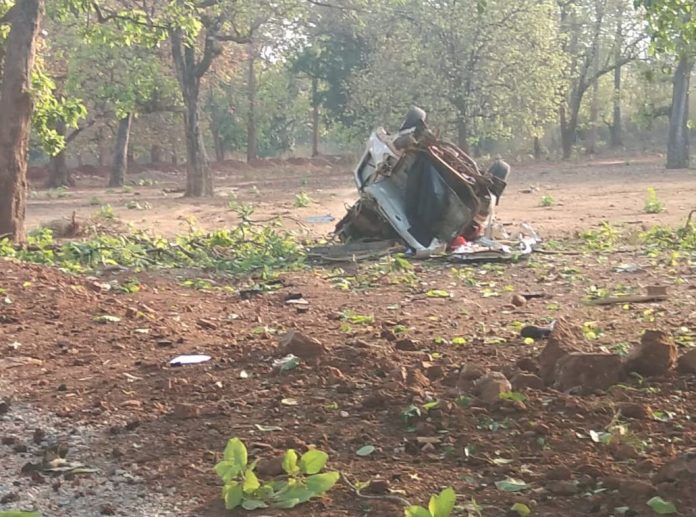 Crucial by-polls to four TN constituencies on May 19
The Election Commission of India (ECI) on Tuesday (April 9) announced bypolls to four constituencies in Tamil Nadu along with one each in Goa and Karnataka. In Tamil Nadu, bypolls were announced for the Aravakuruchi, Ottapidaram, Sulur, and Thiruparankundram constituencies. Aravakuruchi and Ottapidaram constituencies fell vacant after the two MLAs, V Senthil Balaji and R Kandaraj, were disqualified for shifting their allegiance to ousted AIADMK leader TTV Dhinakaran. Thiruparankundram and Sulur constituencies fell vacant after the MLAs AK Bose and R Kanagaraj died. The election to these constituencies will be on May 19 while counting will be taken up on May 23.
MLA among 5 killed in Maoist hit on BJP convoy in Chhattisgarh
An MLA and four security personnel were reported killed in a Maoist strike on a BJP convoy in Chhattisgarh's Dantewada on Tuesday (April 9). Initial reports identified the legislator as Bheema Mandavi from Dantewada.
The Lok Sabha polls are set to start in two days in the state. Reports said a gunfight between the Maoists and security personnel was on. Police sources said additional forces had been rushed to the spot. Meanwhile, Chhattisgarh Chief Minister Bhupesh Baghel has called an emergency meeting.
KM Mani, Kerala legislator for 50 years, dies at 86
Former Kerala Finance Minister and Kerala Congress (M) chairman KM Mani, 86, died at a hospital in Kochi on April 9 (Tuesday). He was suffering from respiratory ailments for some time. Mani represented the Pala assembly constituency for an unbroken 50 years.
Rajini's next film titled Darbar, first look unveiled
The first look of actor Rajinikanth's next film titled Darbar was released on Tuesday (April 9), with the poster indicating that the AR Murugadoss directed flick could be a cop film.
The poster carried a catchy punchline "you decide whether you want me to be good bad or worse," and was splashed with paraphernalia attached to the police, including an IPS
shoulder pin, a handcuff, couple of guns and a police dog.
Besides, it features a spectacled and bearded Rajinikanth. The first look also carried what seemed to be the Gateway of India in Mumbai, hinting that the story might be based in
the western metropolis.
Ayodhya case: Nirmohi moves SC, opposes Centre's plea to return land
Nirmohi Akhara, one of the litigants in the Ayodhya case, moved the Supreme Court on April 9 opposing the Centre's plea which seeks to return to the original owners the 67.390 acre of "non-disputed" land it had acquired around the disputed Ram Janambhoomi-Babri Masjid site.
The Allahabad High Court in 2010 had decided that the 2.77-acre of disputed land at the site would be divided into three equal parts and will be handed over to — Nirmohi Akhara, Sunni Waqf Board, and Ram Lalla.
Candidates take to online crowd funding to meet poll expenses
Several candidates cutting across party lines have taken to online crowd funding to finance their election campaigns, ahead of the upcoming Lok Sabha polls. Cash-starved, these nominees are also advocating transparency in poll funding. Prominent among them are CPI candidate Kanhaiya Kumar, who is fighting the election from Begusarai in Bihar, Nana Patole, the Congress candidate from Nagpur, Raghav Chaddah of the Aam Aadmi Party (AAP) in Delhi, and Mohammed Salim of the CPI(M) from Raiganj seat in West Bengal.
ICC WC 2019: India's squad to be selected on April 15 in Mumbai
The Indian squad for the ICC World Cup will be selected on April 15 in Mumbai, the CoA decided on Monday (April 8). The Committee of Administrators (CoA) along with three BCCI office bearers met in the Capital to discuss various issues related to IPL and Cricket Operations. The last date for announcing the World Cup squads is April 23 but BCCI has decided to announce it eight days prior to the scheduled date. The World Cup will begin on May 30 in the United Kingdom.