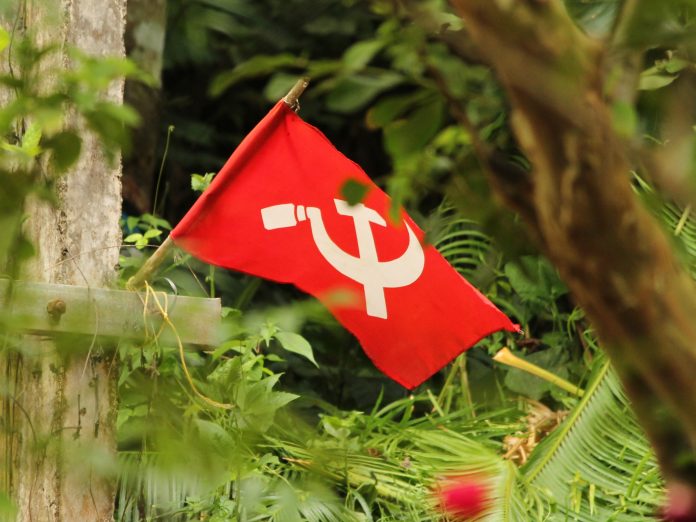 83% of 521 sitting MPs are crorepatis
At least 83% of 521 sitting MPs are 'crorepatis' and 33% of them have criminal cases against them, according to a report by election watchdog Association for Democratic Reforms (ADR). The ADR, an NGO working in electoral reforms, has compiled the report after analysing self-sworn affidavits of the 521 MPs out of 543 members elected to the Lok Sabha in the 2014 elections. "Out of the 521 Sitting MPs analysed, 430 are crorepatis. While 227 of them are from the BJP, 37 are from the Congress, 29 from the AIADMK, among others," the report said. While 32 sitting MPs have declared more than ₹50 crore worth of assets, only two sitting MPs have declared assets less than worth ₹5 lakh. At least 33% sitting MPs have declared criminal cases against them in the affidavits.
CPI(M) releases election manifesto
The CPI(M) proposed stoppage of mass surveillance, statutory minimum wage of not less than ₹18,000 per month and curbing monopolies over telecom and internet service platforms in its manifesto for the coming Lok Sabha elections. This is the first time when the Left party has mentioned digital rights of citizens in its manifesto. It said it would recognise digital infrastructure as public infrastructure and stop mass surveillance by state agencies under Section 69 of the IT Act.
Part of missile washed ashore; suspected to be that of Brahmos
A part of a missile, suspected to be that of Brahmos, was found washed ashore at Pudukudiyiruppu in Ramanathapuram district on March 27. The 'Q' Branch Police, who rushed to the spot on being informed by locals, said the 12 foot part weighed 800 kg and had the logo of Brahmos on it. They suspect it might have fallen into the sea from the skies during tests and got washed ashore by waves.
Direct tax collection falls short, CBDT raises alarm
The Central Board of Direct Taxes (CBDT) has rung alarm bells and asked the income tax department to go for a major assault as the direct tax collection target remains short of about 15%, with the financial year closing less than a week away. On March 26, CBDT Member (Revenue) Neena Kumar shot off a letter to all the regional chiefs of the department stating that the tax collection figures have "been reviewed and it is seen that as against the budget collection target of ₹12,00,000 crore, only 85.1% of the target at ₹10,21,251 crore has been collected as on March 23."
Act of violence remained unpunished: Special court in Samjhauta case
A special court, which had acquitted Swami Aseemanand and three others in the Samjhauta Express blast case, has said a dastardly act of violence remained unpunished for want of credible and admissible evidence.  All the four accused — Naba Kumar Sarkar alias Swami Aseemanand, Lokesh Sharma, Kamal Chauhan and Rajinder Chaudhary — had been acquitted by the court here on March 20.
SC: Plea against 10% reservation in jobs to be heard on April 8
The Supreme Court on March 28 said it would hear on April 8 a batch of pleas challenging the Centre's decision to grant 10% reservation in jobs and admission for candidates of economically weaker sections across all classes. The matter came up for hearing before a bench of Justices SA Bobde and SA Nazeer. The Centre has come out with the constitutional amendment bill giving quota benefits to the poor among general category candidates. The Lok Sabha and the Rajya Sabha cleared the bill on January 8 and 9 respectively, and it has been signed by President Ram Nath Kovind. The quota will be over and above the existing 50% reservation to Scheduled Castes, Scheduled Tribes and Other Backward Classes.
Jean Dreze detained in Jharkhand over meet on right to food
The Jharkhand police detained renowned economist Jean Dreze near Garhwa in western Jharkhand on March 28. According to reports, Dreze, along with two others, was detained for intending to hold a public meeting on issues such as right to food and were unable to get permission from authorities. Reacting to the news, Yogendra Yadav tweeted: "Shocking beyond words! Jean Dreze is a saint-economist, a potential Nobel awardee who lived in slums, written and done more for the poor than any economist, shunned all power and glory, took up Indian citizenship, is a pacifist. Nothing can be more shameful than arresting him."
Several ministers give Pawaskar's swearing-in ceremony a miss
Several ministers, including those from the BJP, in Goa did not attend the swearing-in ceremony of Dipak Pawaskar, who was inducted into the state cabinet within hours of quitting the MGP and joining the saffron party on March 27. Pawaskar was sworn-in after Chief Minister Pramod Sawant, who was present at the Raj Bhawan function, dropped Deputy Chief Minister and lone MGP MLA Sudin Dhavalikar from the Cabinet earlier in the day. Except for ministers Nilesh Cabral, Govind Gawade and Ajgaonkar, nobody else from the Goa Cabinet was present at the swearing-in ceremony of Pawaskar.