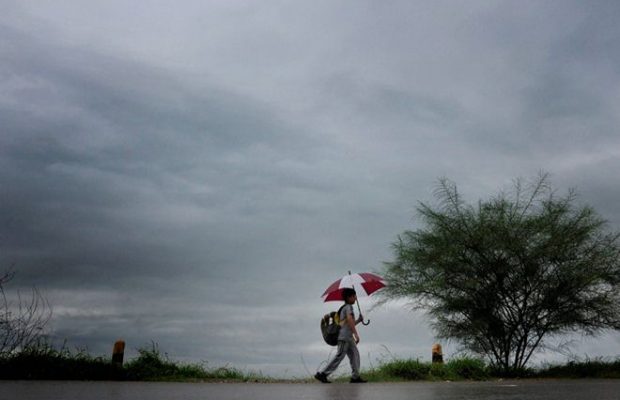 While rain showers over the last two days have brought relief from scorching sun in north, western and central parts of India, the progress of southwest monsoon so far has been by and large uneven.
The north-east, mainly Assam and Meghalaya, have recorded 1,000mm rainfall in the last 24 hours even as a majority of India awaits its quota of rains for the month of June. The country's rain deficit till Friday (June 17) stands at – 18%.
Rain pound the north-east region
In Tripura, over 2,000 people had to be relocated as floods ravaged the Sadar subdivision of West Tripura district. The district got 155 mm rain in the last 24 hours, resulting in flooding in many low-lying places along Howrah river. Tripura Chief Minister Manik Saha declared holidays for schools and reviewed the flood situation.
Meanwhile, a boat carrying flood-affected people capsized in Assam's Hojai district, leaving three children missing while 21 others have been rescued, officials said on Saturday.
A group of 24 villagers were moving to safety from inundated Islampur village late on Friday night when the boat hit submerged a brick kiln and capsized in Raikota area, they said.
"Personnel of the National Disaster Response Force (NDRF) and State Disaster Response Force (SDRF) rescued 21 people, while search operations are underway to trace the three missing children," said Hojai Deputy Commissioner Anupam Choudhury.  He urged people not to take a risk and venture out in the dark in inundated areas.
As monsoon rain lashes northeast region wreaking havoc and killing people, Mawsynram and Sohra in Meghalaya's East Khasi Hills district are in a competition to be the wettest place in the country recording record rainfall in the last 24 hours, India Meteorological Department (IMD) officials said.
Located on opposite cliffs, the gorges of which face the plains of Bangladesh, Sohra (erstwhile Cherrapunji) recorded a massive 972 mm of rainfall in 24 hours ending 8.30 am on Friday while Mawsynram, on the other hand, received 1003.6 mm of rainfall during the same period, the highest rainfall for a day, the IMD officials said.
Sohra's record for June 17 is the third highest rainfall recorded since June 16, 1995 (1563.3 mm) .
The highest rainfall was last recorded on June 7, 1966 with 945.4 mm for Mawsynram and during that year, the town gauged 4 days of record rainfall – all above 700 mm in 24 hours.
Relief in Delhi
Maximum temperatures dropped by four to five degrees Celsius at most places in Delhi on Friday, following a spell of rain.
The Safdarjung Observatory, the city's base station, recorded 11.9 mm of rainfall between 8.30 am and 5.30 pm.  The maximum temperature settled at 36.7 degrees Celsius, three notches below the average. It was 40.2 degrees Celsius on Thursday.
Most weather stations in Delhi recorded maximum temperatures below 38 degrees Celsius.
The IMD said scattered to fairly widespread rainfall is likely in Delhi in the next four days under the influence of a western disturbance at middle tropospheric levels and southwesterly winds from the Arabian Sea at lower tropospheric levels.
Konkan, central Maharashtra to get good rains
Heavy rainfall activity is expected in coastal Konkan and central Maharashtra from June 18 (Saturday). The IMD said that active monsoon conditions will have an effect over Konkan and adjoining ghat areas of Madhya (central) Maharashtra. "Widespread rainfall activity with heavy to very heavy rainfall at isolated places is expected over the region during the period," the report stated.
The southwest monsoon has further moved into north Arabian Sea, Gujarat, entire central Maharashtra, Marathwada, south Madhya Pradesh, Vidarbha, Telangana, parts of south Chhattisgarh, Odisha, coastal Andhra Pradesh and some more parts of West central and northwest Bay of Bengal.
Jaipur Meteorological Centre Director Radheshyam Sharma said Rajasthan is experiencing pre-monsoon showers. Eastern Rajasthan received light to moderate rain. Jaipur, Udaipur, Bikaner, Bharatpur, Kota divisions of East Rajasthan will receive showers in the next four to five days.
Kerala, Karnataka and Tamil Nadu too are likely to get rains over the 2-3 days. The IMD stated that widespread rainfall with thunderstorms accompanied by lightning are likely over Coastal Karnataka, Konkan and Goa, Kerala and Mahe and Lakshadweep.
(With inputs from agencies)