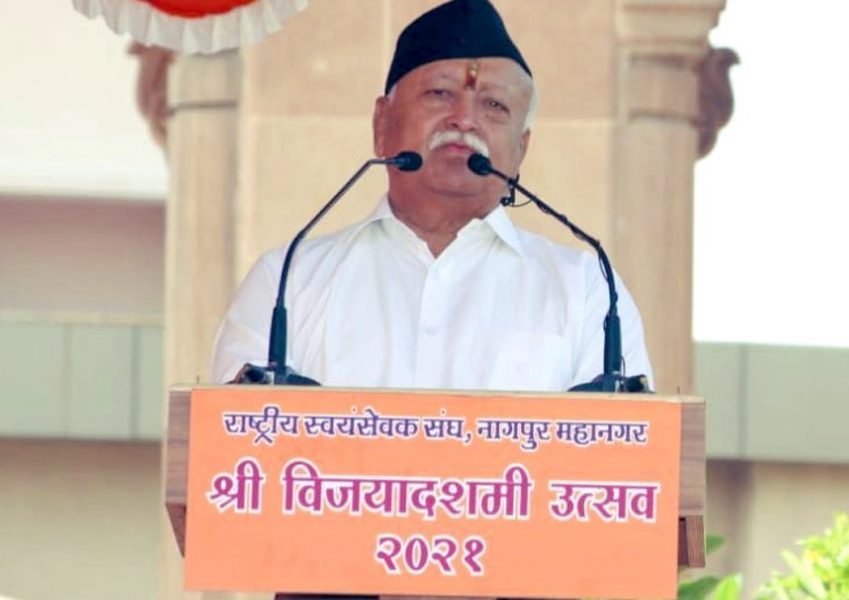 Mohan Bhagwat: 40 times more talk of good things happening in India than bad
RSS chief Mohan Bhagwat remarked on Sunday (July 23) that the discussion about positive developments in the country is now at least 40 times more prevalent than discussions about negative occurrences.
He was speaking after inaugurating Shrimati Dhankuvrben Babubhai Dhakan Hospital (Suvarna Hospital) in Kandivali suburb of north Mumbai in the presence of Maharashtra Deputy Chief Minister Devendra Fadnavis.
"Many times, negative discussions are heard. But when we go around the country and see, then we come to know that there is 40 times more discussion about the good things that are happening, than there is talk of the bad things happening in India," Bhagwat said.
Also read: Complaint filed against Cong's Digvijay Singh for social media post on ex-RSS chief
The reason for the utkarsh (rise) of the country today is due to government's policies and the work of responsible people in government. Things are also running smoothly because some people don't do anything. If they work, then there will be problems, he said.
Bhagwat said that the desire among people to see India gain glory is more powerful today than it was 40 years ago. This should increase. We are rising but we are yet not that powerful, he added.
There are people who don't want to see our rise, the RSS chief said.
It is not just roti, kapda aur makan but education and health have also become essential in today's society, Bhagwat said.
What is the yardstick of deciding what is good or bad? There is something which is visible and there is the other thing which actually happens. One can make it look like it has been done even though it has not been done, he said.
Also read: Kerala: Ethnic violence in Manipur brings RSS–Church bonhomie to abrupt end
In our case both things are important. To do (good) things and to show that good things have been done. But what is seen should be the result of what is done. Then only the resultant view (situation) is everlasting, Bhagwat said.
The RSS chief said while in college they had a chapter on modern pilgrimage centres like the Bhakra Nangal dam.
Places like this hospital where people are served are modern pilgrimage centres. You have done the work of creating a teerth sthal (pilgrimage place) here, he said.
Bhagwat recalled the visit of Adolf Hitler's foreign minister Von Ribbentrop to England before World War II broke out.
"The British knew that he had come to see their (war) preparedness. They made cardboard aircraft, put civilians in military uniform and made the Germans think that they are strong."
(With agency inputs)