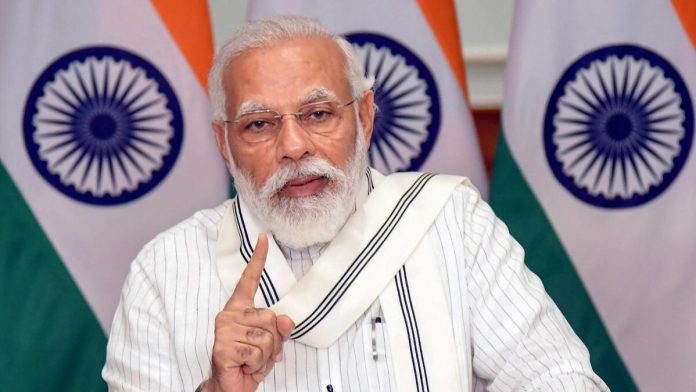 Prime Minister Narendra Modi has set up a monitoring group, under two Union ministers, to know the status of projects launched since he assumed office for the first time in May 2014.
The group, headed by Union ministers Mansukh Mandaviya and Jitendra Singh, will make a presentation to the PM after the completion of this exercise, which will take about a week.
"The review considered the status of implementing the PM's announcements as well as the status of work where Modi had laid the foundation stones. The need to ensure timely implementation has been stressed. On completion of this exercise, the monitoring group will make a presentation to the prime minister," ThePrint quoted a senior government official as saying.
Advertisement
Also read: Name and blame nations promoting terrorism, says Modi at BRICS Summit
Besides the two ministers, the group comprises three PMO officials. The five-member team will analyse the progress achieved so far with respect to the list of bills on which rules are yet to be framed, 141 announcements made by Modi on various occasions since May 2014 on which action has not been completed yet, foundation stones of various projects laid by the Union government, and the budget announcements from 2014-15 to 2019-20, ThePrint reported.
Also read: PM Modi to civil services probationers: Move from 'government to governance'
Civil aviation, power, finance, home, jal shakti, labour, culture departments, among others, made their presentations on November 16 and 17. Modi had announced a number of projects under these ministries. Besides, for announcements made by the PM where there are or can't be clear deadlines, internal timelines will have to be shared by the respective ministries.