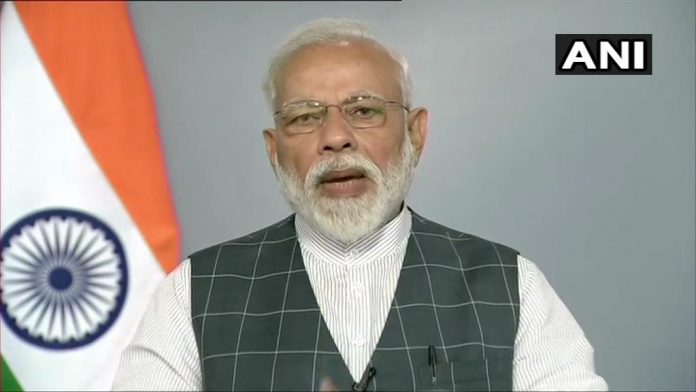 Commodore RS Vasan, director, Chennai Centre for China Studies and regional director, National Maritime Foundation, says the successful shooting down of the low earth orbit (LEO) satellite puts India on a high table, given the threat and aggression it faces from neighbouring countries.
Earlier in the day, Prime Minister Narendra Modi announced that India had demonstrated anti-satellite missile capability by shooting down a live satellite, describing it as a rare achievement that puts the country in an exclusive club of space super powers. "In the journey of every nation there are moments that bring utmost pride and have a historic impact on generations to come. One such moment is today," Modi said in a broadcast.
Talking to The Federal, Vasan explained the application of the technology that enables guidance surveillance used for military purposes, including battlefield surveillance. "We can shoot down satellites snooping down on us in the outer space. A feat that till this morning was accomplished only by three nations — The USA, Russia and China," he observed.
Pointing out that the country has been buiding up on the technology in the last decade or so, it sends a message of caution to adversaries. In fact in 2010, the then DRDO chief and Scientific Advisor to the defence minister, VK Saraswat, had asserted that India did have anti-satellite capability.  Following the successful testing of Agni-III, he said that India had the propulsion system which can be used to propel a kill vehicle in the orbit.
Vasan put the latest development in perspective, with India having a upper hand in the space proliferation treaty. "Having exhibited our capability, India can play a huge role in the shaping of the treaty, which is largely decided by the haves, taking on the have-nots," he said. China exhibited its capability more than a decade ago in 2007, when a Chinese A Sat missile destroyed an unused weather satellite. The US was quick to respond to the accomplishment by shooting down an unused a satellite the following year.
Given the long standing debate on the peaceful use of outer space, Vasan added that it cannot be a reality.