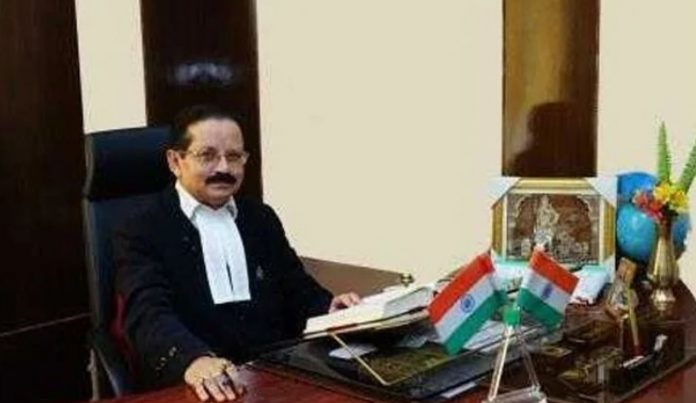 The Meghalaya High Court has overruled the controversial judgment of Justice SR Sen which had stated that India should have been declared a Hindu country during Partition, the Bar and Bench reported.
A division bench of Chief Justice Mohammad Yaqoob Mir and Justice HS Thangkhiew ruled that the judgment of Justice SR Sen was legally flawed and inconsistent with the constitutional principles. The observations made and directions passed in the judgment were totally superfluous, the court said.
In December last year, Justice SR Sen created a political uproar after passing a judgment with remarks that India should have been declared a Hindu country in 1947.
In his controversial judgment, Justice Sen had urged the Prime Minister, Home Minister, Law Minister and the MPs to enact laws to allow Hindus, Sikhs, Jains, Buddhist, Parsis, Christians, Khasis, Jaintias and Garos who have come from Pakistan, Bangladesh and Afghanistan to live in India and to be given citizenship.
He had said: "I am confident that only this government under Shri Narendra Modiji will understand the gravity, and will do the needful as requested above."
The judgment, which was delivered in a case related to permanent resident certificate of an army jawan.
"Pakistan declared themselves as an Islamic country and India since was divided on the basis of religion should have also been declared as a Hindu country but it remained as a secular country," Justice Sen had said in his judgment.
"I make it clear that nobody should try to make India as another Islamic country, otherwise it will be a dooms day for India and the world."
Following major outrage, he issued a clarificatory statement, asserting that "I am not a religious fanatic rather I respect all the religions because to me God is one."
While many people raised objections over his remarks, Union minister Giriraj Singh and the Shiv Sena had come out in support of Justice Sen.
In February this year, the Supreme Court had sought response of the Meghalaya High Court Registry on a plea seeking expunction of the controversial remarks.
A bench comprising Chief Justice Ranjan Gogoi and Justices Sanjiv Khanna issued notice to the high court registrar on the plea filed by Sona Khan and others.
The plea contended that the judgment authored by the Meghalaya High Court judge Justice Sen is "legally flawed and historically misleading".
The apex court had earlier refused to consider the prayer that the judicial work from Justice Sen be withdrawn and had rather asked the petitioner to amend her plea by seeking expunction of alleged controversial remarks in the judgment.