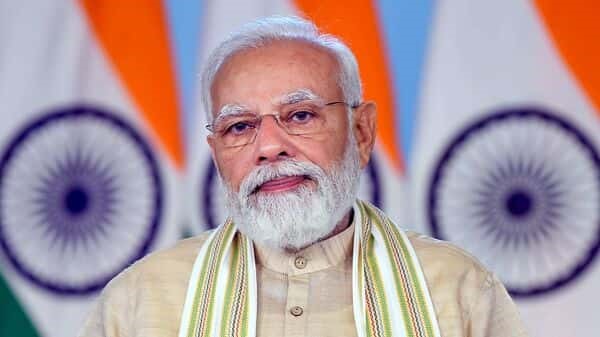 In his first Mann Ki Baat speech of 2023, Prime Minister Narendra Modi on Sunday (January 29) praised the tribal communities of India and said a significant portion of this year's Padma Award recipients were from these communities.
Sharing the first #MannKiBaat of 2023. Do tune in! https://t.co/Bhoc7DDTsT

— Narendra Modi (@narendramodi) January 29, 2023
"This time there has been a good representation of the tribal community and people associated with tribal life among the Padma awardees. Tribal life is different from the hustle and bustle of the cities; its challenges are also different. Despite this, tribal societies are always ready to preserve their traditions. Efforts are also made to preserve and research aspects related to tribal communities," said Modi.
"Tribal communities have been an integral part of our land, our heritage. Their contribution in the development of the country and society is very important. Honouring the personalities who worked for them, will also inspire the new generation. This year the echoes of the Padma Awards are being heard even in those areas which used to be Naxal affected. Due to their efforts, those who show the right path to the misguided youth in Naxalite affected areas have been honoured with Padma awards," he added.
Also Read: Karnataka polls: 'No vote bank politics, we are for development,' says Modi
Preserve traditional music
The PM also spoke about the importance of preserving traditional music.
"This time among the Padma awardees are those people who have expertise in spreading the melody of our traditional musical instruments like Santoor, Bamhum, Dwitara. Ghulam Mohammad Zaz, Moa Su-Pong, Ri-Singhbor Kurka-Long, Muni-Venkatappa and Mangal Kanti Rai are just a few of the names that are being discussed all around," he said.
Referring to the heavy presence of 'Nari Shakti' on Republic day, Modi said "Women Camel Riders and the women contingent of CRPF, who took part in this parade for the first time, are also being highly appreciated."
'Millets and yoga important'
Emphasising the importance of millets in our diet and yoga in our daily lives, Modi said, "My dear countrymen, if I ask you, what is common between Yoga Day and our different types of coarse grains – Millets, then you might think…what is this comparison? If I say that both have a lot in common, you will be surprised. In fact, the United Nations has taken the decision of both International Yoga Day and International Year of Millets after India's proposal."
Also Read: PM Modi recommends millet diet and yoga to India's budding sportspersons
"Secondly, yoga is also related to health and millets also play an important role in health. The third thing is more important – a revolution is on the way because of public participation in both campaigns. Just as people have made yoga and fitness a part of their lives by taking active participation on a large scale; similarly, people are adopting millets on a large scale," said Modi.
"People are now making millets a part of their diet. A huge impact of this change is also visible. On the one hand, the small farmers who traditionally used to produce millets are very excited. They are very happy that the world has now started understanding the importance of millets. On the other hand, FPOs and entrepreneurs have started efforts to market millets and make them available to people," he added.
IISc lauded
Modi also lauded the Bengaluru-based Indian Institute of Science (IISc). "One of the oldest Science Institutions in the country, the Indian Institute of Science, Bangalore, i.e. IISc, is presenting a wonderful example. In 'Mann Ki Baat', I have discussed earlier, how the two great personalities of India, Jamsetji Tata and Swami Vivekananda, have been the inspiration behind the establishment of this institution. And a matter of joy and pride for us is that in the year 2022, there have been a total of 145 patents in the name of this institute. This means – two patents every five days. This record is amazing in itself. I would also like to congratulate the team of IISc for this success," he said, while adding that India was becoming a more innovative country.
"Talking about patents only, there has been an increase of about 50 percent in the last five years. In the Global Innovation Index too, India's ranking has improved tremendously and now it has reached 40th position, while in 2015, India was behind even the 80th position in the Global Innovation Index. I want to tell you one more interesting thing. For the first time in the last 11 years in India, the number of Domestic Patent Filing was seen more than Foreign Filing. It also shows the growing scientific prowess of India," said Modi.
Also Read: Pak PM Shehbaz Sharif's peace moves with India alluring, but will it work?
As he ended the programme, Modi referred to Kashmir and said it was a beautiful place akin to heaven. He added that Kashmiri youth were being given a push in the form of Khelo India movement and soon these young athletes would be making the country proud in the near future.
The Mann Ki Baat program takes place on the final Sunday of every month and provides an opportunity for the Prime Minister to connect with people throughout the country. This is the 97th instalment of the monthly radio show.