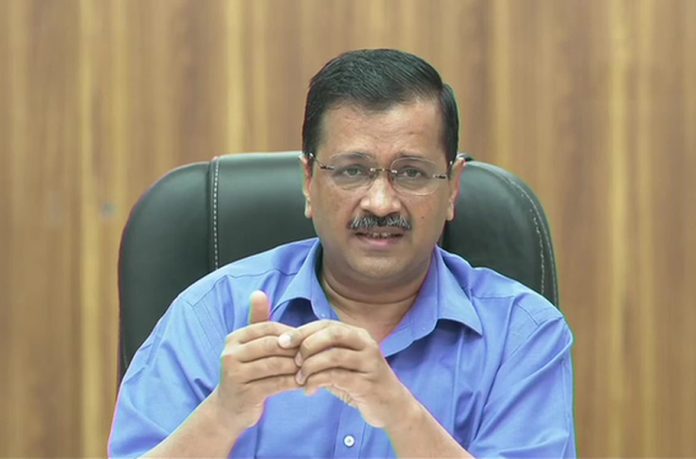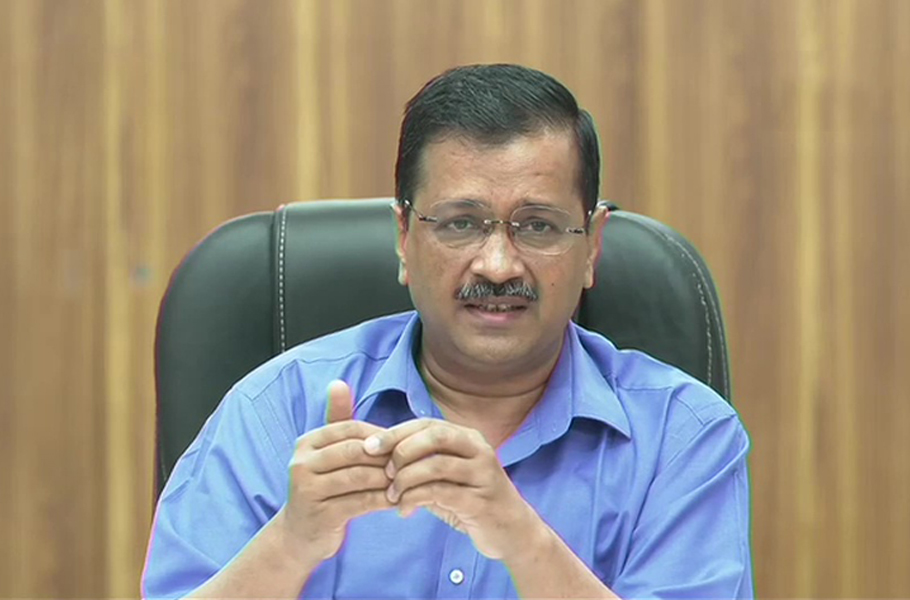 West Bengal Chief Minister Mamata Banerjee on Tuesday assured her counterpart from Delhi Arvind Kejriwal that her party would support him in his fight against the Central ordinance to control appointments and transfer of bureaucrats.
After an hour-long meeting in Kolkata, Banerjee told newspersons that a forthcoming vote in Rajya Sabha on a Bill to convert the Central ordinance on control of services in Delhi into law, will be a "semifinal before the 2024 elections". She said, "We support AAP in the fight against the Central ordinance …request all parties not to vote for BJP's law (on controlling appointments in Delhi)."
Also read: Kejriwal seeking support from those he once branded corrupt: Delhi BJP MPs
Kejriwal, who came to Kolkata along with Punjab CM Bhagwant Mann as part of a nationwide tour to garner support for his fight, also launched an attack against the BJP. He alleged that the saffron party buys MLAs, exploits CBI and ED to break Opposition governments, besides using governors to disturb non-BJP governments such as Bengal and Punjab.
केंद्र सरकार के तानाशाही अध्यादेश के ख़िलाफ़ ममता दीदी भी दिल्ली की जनता के साथ खड़ी हैं। आज कोलकाता में ममता दीदी से मुलाक़ात के बाद मीडिया से बात की। https://t.co/2lAPgzaeDl

— Arvind Kejriwal (@ArvindKejriwal) May 23, 2023
The bone of contention between the AAP government and the BJP has been the Central government ordinance setting up a National Capital Civil Service Authority which overturned a Supreme Court order last week giving control of services, excluding those related to police, public order and land, to the elected government in Delhi.
Also read: Nitish meets Kejriwal after Cong snub to AAP; focus on Oppn unity against ordinance
The new ordinance takes away these powers from the Delhi state government and gives them to a committee which would be effectively controlled by the Centre. The AAP has already sought the support of all non-BJP parties saying this is a "time for agni pariksha" for Opposition parties, and that they should come together if they want to save the country's democracy and Constitution.
Kejriwal earlier met Bihar Chief Minister Nitish Kumar over the ordinance issue and the latter has extended full support to AAP in its tussle with the Centre on the matter. The AAP chief is also likely to meet Shiv Sena (UBT) leader Uddhav Thackeray and NCP leader Sharad Pawar in Mumbai on Wednesday.
The ordinance has to be ratified by Parliament within six months, for which, the Centre will have to bring a Bill for its passage in both Houses of Parliament, the Opposition hopes.
(With agency inputs)