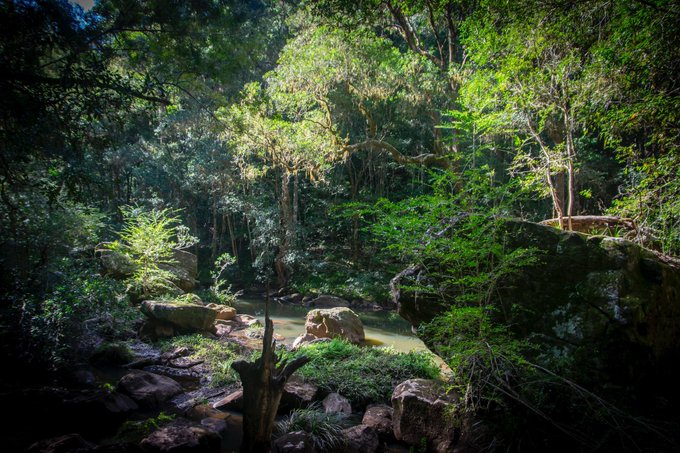 Lok Sabha passes bill on biodiversity
Lok Sabha on Tuesday passed The Biological Diversity (Amendment) Bill, which was introduced in Parliament by Union Environment Minister Bhupender Yadav on December 16, 2021.
The Bill would amend the Biological Diversity Act, 2002. The Bill was moved to a joint committee on December 20, 2021 due to concerns that the amendments favoured industry and contradicted the spirit of Convention on Biological Diversity (CBD).
Also read: Mountain forest loss: Biodiversity affected, say concerned scientists
The joint committee submitted its report in Parliament on August 2, 2022 with the recommendation that the bill may be passed after the inclusion of their recommendations. Many MPs spoke on the advantages of the amendments to the bill and said its benefit includes aligning biodiversity with the Companies Act.
Before the bill was passed, Yadav said, "The world is facing triple crisis of climate change, desertification and ecological imbalance. The biological diversity act is meant for sustainable use of biological components and fair and equitable sharing of benefits with vulnerable communities. We wish to promote ease of doing business. Under Ayush, use of biological resources was promoted by the government. We want research, cooperation and innovation in this sector. We want to promote ease of doing business and living."
Also read: How the laggar falcon helped TN's Arittapatti get Biodiversity Heritage Site status
Earlier, as soon as the House met for the day, Opposition members sought to raise the Manipur issue and started shouting slogans. Speaker Om Birla asked the protesting members not to indulge in sloganeering and requested them to go back to their seats. While maintaining that there will be no solution to the issues by shouting slogans, Birla told them to allow the Question Hour as important matters are to be discussed.
Opposition parties have been protesting against the ethnic violence in Manipur and have been demanding a statement from Prime Minister Narendra Modi. Parliament proceedings have been disrupted over the Manipur issue since the Monsoon session started on July 20.
(With agency inputs)