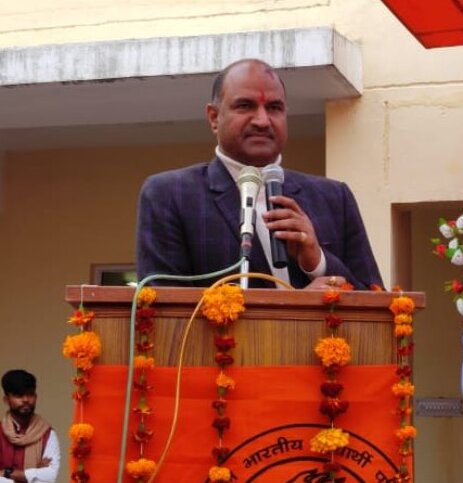 The Lok Sabha was adjourned briefly on Tuesday (February 7) after the Opposition protested vehemently at the well of the House over a reference, allegedly made by BJP member CP Joshi, to the outlawed practice of sati.
Joshi, who is from Chittorgarh in Rajasthan, initiated the debate on the Motion of Thanks on the President's Address, when he referred to Padmavati, the Queen of Mewar who self-immolated herself to protect her honour from Allaudin Khilji.
Also read: Adani row: Rahul launches blistering attack on Modi govt in Lok Sabha
Opposition members Supriya Sule (NCP), Kanimozhi, Dayanidhi Maran and A Raja (DMK), K Muraleedharan (Congress) and Imtiaz Jaleel (AIMIM), were immediately on their feet claiming that Joshi had "glorified" the practice of sati.
Joshi asserted that he had not made any reference to the practice of sati but mentioned that Padmavati had performed 'jauhar' (self-immolation) to protect her honour.
Joshi defends himself
"I stand by my words," Joshi said, as Opposition members raised slogans after trooping to the Well of the House. As the noisy protests continued, Speaker Om Birla adjourned the proceedings for 20 minutes.