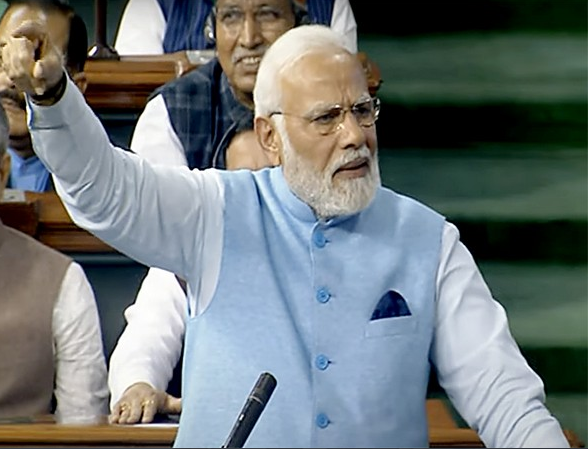 Prime Minister Narendra Modi's much-anticipated reply to the Motion of Thanks on the President's address in the Rajya Sabha on Thursday (February 9) was met with Opposition slogans of "Modi-Adani Bhai Bhai (Modi and Adani are brother)" and "JPC se jaanch karao" (Conduct a JPC probe).
For the entire 80 minutes that the PM spoke, the Opposition sloganeering continued. However, PM Modi steered clear of the Adani Group controversy that started in the wake of the Hindenburg Research report. Instead, he focused on highlighting the development work his government has done for tribals and women and slamming the Opposition — the Congress in particular — over a host of issues, ranging from not doing anything for tribals to defaming Indian scientists to using Article 356 when in power to destabilize elected governments.
"I want to tell these (Opposition) MPs…the more you throw keechad (mud), the better the lotus will bloom," PM Modi said in Rajya Sabha during his speech. He also said during his speech that the country has rejected the Congress, but it is yet to learn its lessons.
The PM left Rajya Sabha within minutes of delivering his speech, after which some Opposition members stormed the Well of the House as the RS Chairman put amendments to the Motion of Thanks to vote.
Scroll down for all the updates.