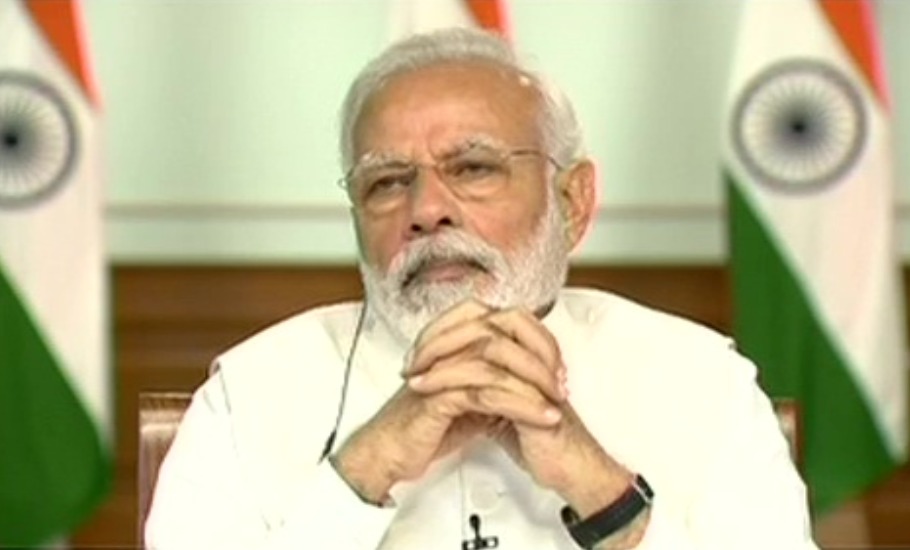 Following a request from several state governments regarding the extension of the nationwide lockdown, Prime Minister Narendra Modi on Wednesday (April 8) said that lifting the lockdown on April 14 "is not possible."
In a meeting with the party leaders, the prime minister said he would consult all chief ministers but the lockdown imposed to curb the spread of the novel coronavirus cannot be lifted in one go as the country is recording a spike in the number of cases and deaths.
PM Modi reportedly told the political leaders that "pre-corona and post-corona" life will be very different and shall stay in the future, adding that, "Massive behavioral, social and personal changes will have to take place."
"The priority of the government is to save each and every life. The situation in the country is akin to a 'social emergency', it has necessitated tough decisions and we must continue to remain vigilant," said the prime minister.
Related news: Modi interacts with floor leaders of political parties on coronavirus
As India entered the 15th day of the countrywide lockdown imposed on March 25, with the rising number of cases, PM Modi is yet to take a decision on the extension of the same from 21 days to much longer.
A second video conference meeting will be held on Sunday (April 12) where the prime minister will consult the chief ministers and take a decision.
With thousands of migrants stranded in various cities, businesses suffering loses and people losing their jobs, the extension of lockdown would mean more trouble for the economy.
However, plans are being put in place to manage the same as the government has already discussed sealing off of coronavirus hotspots while maintaining restrictions on travel and mass gatherings.
The country reported 5,194 confirmed cases of COVID-19 and 149 fatalities as of Wednesday afternoon, according to the health ministry.