A resolute government, aided by boycott from the opposition, conveniently passed three labour code bills in Rajya Sabha on Wednesday. The three bills, along with the contentious farm bills, will now go to President of India for his consent to become law.
With all the important bills "cleared", even without the support of opposition parties, the government has no unfinished business left in the monsoon session of parliament, which was adjourned indefinitely today in view of the rapid rise in cases of COVID-19, which has affected more than 25 lawmakers till now.
Despite boycott call given by opposition parties, three labour code bills — the Occupational Safety, Health and Working Conditions Code, 2020, the Industrial Relations Code 2020 and the Code on Social Security Bill, 2020 — were passed by the Rajya Sabha today (September 23).
Advertisement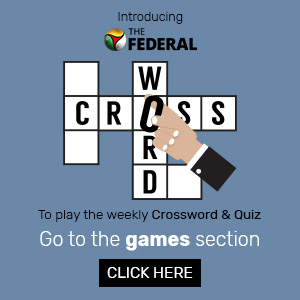 In all, 29 labour laws have been put together into four codes and one of them, the Code on Wages Bill, 2019, has already been passed.
Meanwhile, protests over farm bills continued outside parliament all through the day.
After Rajya Sabha, Congress spearheaded the opposition camp to boycott Lok Sabha session demanding revoking of 8 Rajya Sabha MPs' suspension. Union minister Ravi Shankar Prasad said it (revoking suspension) will happen only if they apologise for their behaviour in the Upper House.
The opposition earlier reached out to Rajya Sabha chairman Venkaiah Naidu. "Don't let it (the farm bills) get passed unilaterally… will be a blot on democracy," wrote the opposition in a letter to Naidu. The opposition parties have intensified their stir since Sunday when the Deputy Chairman of Rajya Sabha refused physical voting on the farm bills.
Also read: Opposition to meet Prez Kovind over farm bills amid Parliament boycott
Meanwhile, Union Minister of State for Labour Santosh Gangwar said that the labour reforms will prove to be "milestone for the welfare of workers". Listing out the benefits of the labour code bills, Gangwar said, "Social security benefits have also been added for more inter-state migrant workers. This will be in sync with Prime Minister Narendra Modi's resolve for universal social security." he added. The bills, Gangwar said, will encourage investments by way of providing easier compliance with labour standards all over the world.
The opposition argued that the bills have been introduced to make it easy to lay-off employees and prevent them from striking work.
The opposition benches and also labour unions contend that the bill on health and occupational safety is meant to benefit only those who work in factories, mines and docks.
Bhartiya Mazdoor Sangh, a labout union affiliated to Rashtriya Swayamsevak Sangh, too has opposed the Labour Code Bills. The labour organization has said that the bills were passed in a hurry.