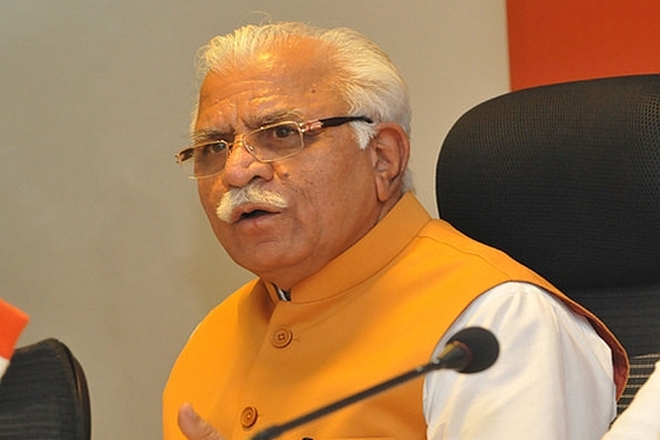 Haryana Chief Minister Manohar Lal Khattar's claim that not many farmers from the state are participating in anti-farm law protests fell flat on Tuesday (December 22) when his convoy was blocked and made to go back.
Several protesting farmers showed black flags to Khattar while he was going to Ambala to campaign for BJP candidates for the local civic elections. They blocked the CM's long convoy. Finally the police had to request the CM to return.
Early this month, a group of farmers had shown black flags to Union Minister Rattan Lal Kataria in Ambala.
Also read: Farmers' protest spells trouble for Khattar govt in Haryana
The number of farmers, both from Punjab and Haryana, has been rising steadily along the border with Delhi despite extreme cold.
The deadlock between farmers and the Centre over three contentious farm laws has not been resolved yet. The government is willing to bring changes in the laws and have a discussion with farmers on every clause. The farmers, however, say they want the laws repealed.
The three laws were enacted in September with the Modi government pushing them as major reforms in the agriculture sector aimed at removing middlemen and allowing farmers to sell anywhere to anyone. However, farmers fear the laws would do away with minimum support price and the mandi system, leaving them at the mercy of big corporates.