The Aam Aadmi Party (AAP), which holds power in Delhi, will contest assembly elections in six states (Uttar Pradesh, Uttarakhand, Goa, Punjab, Himachal Pradesh, and Gujarat) next year, announced its national convenor and Delhi Chief Minister Arvind Kejriwal on Thursday.
Addressing the 9th National Council meeting of Aam Aadmi Party | LIVE https://t.co/gqiEMbq2PE

— Arvind Kejriwal (@ArvindKejriwal) January 28, 2021
Speaking at the AAP's ninth national council meeting, Kejriwal also condemned the violence during the farmers' tractor parade on Republic Day and said "strictest punishment" must be given to those responsible for it.
Advertisement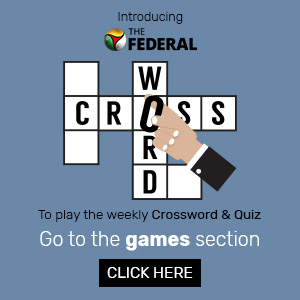 Announcing his election plans, he said, "Other parties have no vision and that's why they're talking about the past. AAP is the only party talking about the future and has the vision of 21st and 22nd century…In the next two years, AAP will be contesting elections in six states – UP, Uttarakhand, Goa, Punjab, Himachal Pradesh and Gujarat."
Kejriwal also urged AAP members to strengthen the party at grassroots level. "I urge party members to strengthen grassroots-level hold of the party across India. The organisation has to be strengthened on a very large scale. The country is important for us and AAP is the vehicle and we need to work towards the development of the party," he added.
On the Republic Day violence in the national capital, the chief minister said it would not end the farmers' movement against the three farm laws and it is a battle of existence for them.
"The violence on Republic Day was unfortunate and whoever is responsible for it must be given strictest punishment," he said. "But the violence will not lead to end of the farmers' movement against the agri laws, the issues still remain so the movement cannot end. We have to peacefully extend our support to the protesting farmers," the chief minister said.
Related news | Provide coronavirus vaccine free to everyone: Kejriwal appeals to Centre
Kejriwal said whoever is responsible for the violence on Tuesday should be acted against. "Whoever is responsible for the turn of events, and I am not referring to the ones against whom police have registered fake cases, deserve to be punished. Whoever is responsible, whichever party is responsible should be acted against," Kejriwal said.
The AAP has strongly come out in favour of the farmers protesting against the agri laws.
Tens of thousands of farmers broke barriers to storm the national capital on Tuesday, their tractor parade to highlight their demands dissolving into unprecedented scenes of anarchy as they fought with police, overturned vehicles and hoisted a religious flag from the ramparts of the Red Fort.
(With inputs from agencies)