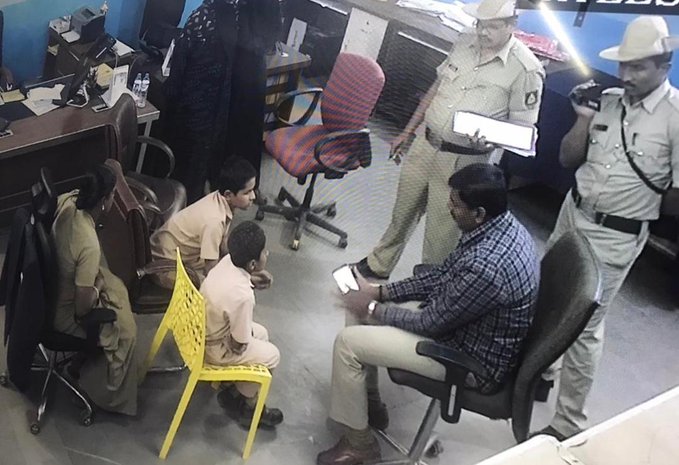 The management of a private school in Karnataka's Bidar district has been slapped with a sedition case for allegedly letting students enact in an anti-Citizenship Amendment Act (CAA) and National Registrar for Citizens (NRC) play.
According to the police, the play which was enacted by the students of Shaheen School in Bidar on Republic Day (January 26), had communal and derogatory remarks against Prime Minister Narendra Modi.
The case was registered after a complaint was filed by Neelesh Rakshyal, a social activist on January 26. Rakshyal has alleged that that the school authorities 'used' the students to abuse the prime minister. "The management tried to create fear among the Muslims that they would have to leave the country if the CAA and NRC are implemented," he said.
Also read | Anti-CAA activist Sharjeel Imam's house raided in Bihar; Arunachal cops book him

Responding to the police actions, school authorities said the play only portrayed the "current situation in the country". The school is run by the Shaheen Group of Institutions, a prominent Muslim education group with origins in Bidar, which runs establishments all over India.
As reported by The Quint, the CEO of Shaheen Education Institute Thouseef Madikeri said that the police officers including the deputy superintendent, sub-inspector and others had been visiting the school for the past three days and 'mentally harassing the students and the staff'.
BJP's student wing, Akhil Bharatiya Vidyarthi Parishad (ABVP) protested against the school and a memorandum was sent to Home Minister Amit Shah about the issue.
As of now, no arrests have been in the case.
According to the Citizenship (Amendment) Act members of Hindu, Sikh, Buddhist, Jain, Parsi and Christian communities, who have come from Pakistan, Bangladesh and Afghanistan, till December 31, 2014, facing religious persecution there, will not be treated as illegal immigrants but given Indian citizenship.
(With inputs from agencies)
Also read | LS Speaker writes to EU, calls their anti-CAA resolutions inappropriate