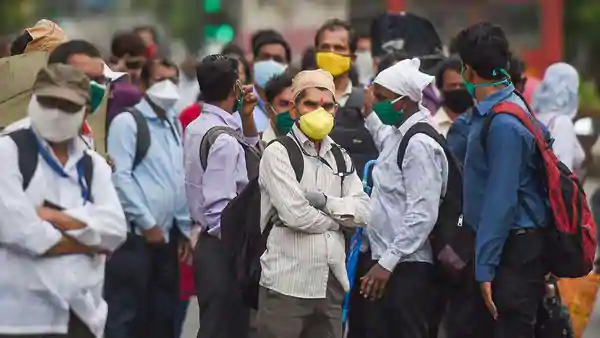 The Karnataka government on Monday (August 24) announced that people travelling from other states to Karnataka shall neither be placed in mandatory quarantine for 14 days nor will they have to undergo any medical tests at the entry point. 
Besides, the travellers do not even have to register themselves on the Seva Sindhu portal. Also, people will not be hand-stamped or posters won't be stuck outside the house of those under home quarantine.
The revised circular shall apply to all inter-state travellers, including businesspersons, students and labourers coming for work transit, irrespective of their purpose duration of stay in the state. 
The move comes following the Unlock-3 guidelines issued by the Centre. On August 22, the Union Home Ministry instructed all states to ensure that no restrictions were imposed on the inter-state and intra-state movement of goods and travellers.
The order stated that if a person is asymptomatic on their arrival, they can report to work or perform their activities in the state without being placed under home quarantine.
However, the person will have to self-monitor his health for 14-days for any symptoms of COVID-19 and immediately seek medical consultation without fail or call Apthamitra helpline 14410, the government said in the revised guidelines.
Health professionals have seen the revised guidelines as a positive move as the state increased the testing capacity. The new rules, they say, will boost confidence among people to go and get tested. 
As of August 24, the state had cumulatively tested nearly 24.53 lakh ever since the pandemic started and the daily testing had increased to an average of 58,000. That said, the positivity rate for the state was at 11 per cent. For Bangalore, it hovered around 16 per cent. 
The total COVID positive cases in the state stood at 2,83,665. About 70 per cent of them have been discharged already. The active cases were about 81,211. The state however witnessed over 4,000 new cases daily in the past two weeks. 
"Unless you relax norms, the fear factor would still be there. Considering that the person will not be stamped and no posters will be put outside their (travellers') houses, Many who were reluctant to get tested," Dr C N Manjunath, director of Jayadeva Institute of Cardiovascular Sciences and Research said. 
Manjunath said that with nearly six months into the pandemic, people were quite aware of the complications and the precautions to be taken. "So the new norms are incentivising people to get tested," he added. 
However, the doctor said the rules should not just be applicable to travellers but also those residing in the state. 
With the cases rising in South Bangalore, Medical Education Minister K Sudhakar said the government had taken measures to control the infection. Meanwhile, Karnataka Congress president D K Shivakumar tested positive or COVID on Tuesday.